The Blame Game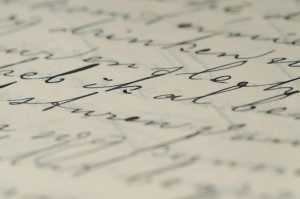 Even without the recent spate of well-warranted negative media attention towards Orthodox Jews, the cynical misuse of a recent murder in Tel Aviv for further Charedi-bashing is little surprise. It is, nonetheless, worthy of note. With even a cursory examination of the facts, it becomes clear that those whom the GBLT community seek to blame are a politically-convenient target, rather than those whom the police might do well to investigate.
Here is what we know. A single shooter, masked and dressed entirely in black, entered a GBLT youth center in Tel-Aviv and opened fire. After killing two teenagers and wounding over a dozen others, he ran back out and disappeared into the streets of the city. It is reasonable to suspect that the killer chose his target in advance, having planned to enter with his features already disguised, shoot, and run. So the police are looking for a person who knew something about the "scene" in Tel-Aviv, knew that this was a youth center, and chose that youth center as a target.
In one instance after another of mass shootings, the killer has imagined himself rejected by the target group. This is especially true of teenage (e.g. Columbine) and college-age (e.g. Virginia Tech) shooters, but is equally true of the man responsible for the shooting at a Pittsburgh fitness center last week. Mass shootings infrequently target those pursuing an alternate, not to say deviant, lifestyle as a group — in one exceptional case, the man's last name was "Gay" and he blamed that community for the teasing he endured.
There has also never been a mass shooting carried out by an Orthodox Jew, and no murder under rabbinic encouragement — despite the frequent accusations made following the assassination of Yitzhak Rabin, which were disavowed by the killer himself. [The sole exception to the above is the murder of the wife of a Reform Rabbi in New Jersey, whose husband is now serving 30 to life for arranging her death.] As a more honest voice said in the wake of the Rabin assassination, "Any rational review of murder statistics would show that orthodox Jews do not contribute their share of transgressors to this group."
Furthermore, despite the obvious and well-known opposition by Orthodox Rabbis to the pursuit of lifestyle choices in opposition to Torah guidelines, the "alternate" community in Israel has enjoyed relative peace compared to those in other countries. A GBLT spokesman quoted in Yediot said that overall, Israel "has not yet reached the violence level against the gay community seen in the US and the rest of the world."
Given all of the above, you would expect that police would actually have found and interrogated the shooter before "gay activists" would start pointing fingers at Charedi rabbis. As I said at the outset, the premature blame-throwing is a matter of political expediency, and little more.