The Gracious to the Poor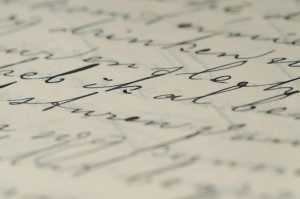 by Doron Beckerman
[YA – Some quite good and quite varied responses are coming in after my call for essays last week. I hope that they will add some clarity and nechamah, some focus to our avodah, and expose our readers to some new voices (as well as some familiar ones), including important rabbonim as well as motivated lay people. Baruch Hashem, we have no shortage of people who think, and people who can write.]
He who increases his fortune through usury and interest, gathers it on behalf of the gracious to the poor. (Mishlei 28:8)
On its face, this verse is a riddle – it doesn't seem to teach the right lesson. Lending with interest is a very serious transgression, and one who does so is in denial of G-d and of the Exodus (Shulchan Aruch Yoreh Deah 160:2). Here, we're told that the illicit funds end up in the hands of a charitable person or organization. Is this meant as a deterrent? Many, sadly, would consider it the best address for such income…
The Gemara (Bava Metzia 70b) educates us as to the true import of this dictum:
"What is meant by 'the gracious to the poor'? Rav said – like Shabur the King [Rashi: he was the Persian monarch, and he would take money from the Jews and grant it to non-Jewish poor]. Rav Nachman said, 'Huna told me, this is needed to teach us even regarding interest to a non-Jew'."
The Halachic parameters regarding the permissibility of usury lending to non-Jews are not the focus of this piece. It is common worldwide business practice to lend with interest. However, we can frame this issue as a Middas Chasidus, an act of piety, which, according to one opinion, is indicative of a blemish on the soul if not kept. Nowadays, such terminology seems to get some people to sit up and pay attention.
Consider. The Gemara in Makkos (24a) states that it is meritorious to refrain from lending with interest to a non-Jew. The Sefer HaBattim (Asei 199) asserts: "It is the opinion of one of the Sages that David's statement (Tehillim 15) – 'His money he did not give with usury' is referring to interest lending to a non-Jew. Increasing one's fortune with interest, since it is a bad trait in the soul, indicative of greed and theft, was only allowed for bare minimum life sustenance."
The Chochmas Adam (130:6), after informing us of basic Halachic guidelines, adds the following: "However, it is proper for every honest man, if possible, to refrain from lending a non-Jew with interest and (preferable) to cast his burden (of providing a living) on G-d."
If one does not follow this ideal, says the Gemara, the money ends up where it belongs – with the gracious government, redistributed to the non-Jews from whom it was taken.
The lesson is clear, many times over, in light of the current humiliating arrests. We are not talking of some middas chasidus. These are very severe crimes; sins of fraud, theft, and epic chillul Hashem. In the case of organ trafficking, it is, if possible, far worse than that. It is repugnant, heinous.
Moreover, the US government does not merely act kindly toward its non-Jewish poor. We have thrived off of the unprecedented scope of magnanimity of the government, through its myriad avenues of financial aid, and its recognition of our institutions as charity dollar recipients. This Malchus Shel Chessed has been gracious, benevolent and tolerant like none other in our history. And we must shamefacedly admit that we have failed it. Basic Hakaras Hatov, the very bedrock of both Bein Adam Lamakom, as per the Chovos Halevavos, and Bein Adam Lachaveiro, has been conspicuously absent. How far we have fallen! "Grace" is not the word being associated with Orthodox Jews right now.
Even as a cold calculus, we are maaminim, b'nei maaminim. The money will undoubtedly end up where it belongs in any event. What is absolutely imperative is that it arrives in the hands of the deserving government in a way that brings honor to Hashem and His nation.
It is inexcusable if we fail to collectively make such a resolution. It is about time.
[Rabbi Beckerman is a rebbi at Ohr Yerushalayim, and survived several years of galus in the western reaches of the medinah she chesed]