The Current Yerushalayim Protests: Hardly Unanimous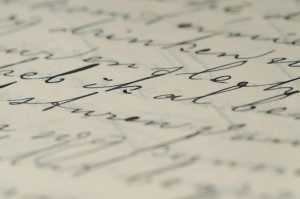 Many of us here in the United States continue to have a hard time processing the protests in Yerushalayim. As we try to comprehend, we can note some positive signs.
The Mirrer Rosh Yeshiva – a long time Parkinson's sufferer – rarely pens a letter in his own handwriting. He changed his practice, and posted a letter addressed to his entire yeshiva (not just the Americans as others reported) instructing that no one in the yeshiva position himself in the midst of a protest, and that there was no room for any exceptions, period.
Reports have it that Rav Moshe Sternbuch, hardly a stranger to the Eidah, has also spoken out against the protests. He is also quoted as saying that Hadassah personnel acted properly in alerting the police in regard to the cause célèbre that has started a second wave of protests. (A mother, a member of the Toldos Aharon community, stands accused of starving her son and was captured on hospital security cameras of purportedly tampering with his feeding tube. The case has been the lead item in secular Israeli media.)
Pinny Lipschutz's job as apologist in Yated continues to get harder. He succeeds, as he usually does, in making a good case and offering valuable ideas to think about – even if you reject, as I do, much of the thrust of the piece and most of the conclusions. I am biased, of course, since he takes aim at those of us who called upon people to mitigate the chilul Hashem by writing into the Jerusalem Post. (The letters that I saw on the JP website were quite good, came from varied places, and I believe did create a counter-image of Torah Jews to what people were seeing on television and the internet.) Before you get angry at him, he does unequivocally condemn the violence. (Not quite enough for me. How many protests in which you cannot control the small number of crazies do you need before you do a cost-benefit analysis and realize that every peaceful protest you call inevitably leads to violence, stoned and destroyed cars, etc.? Also, comparing protest today to those he remembers of decades ago seems hopelessly wrong. Times – and the way people behave– change.
What makes his position harder is that more and more people simply won't swallow every bit of apologetics without some serious heartburn. Yated, of course, is not going to print the critical letters. Matzav.com is another matter. Last I looked at the comments, the scorecard read Pinny 1, I've-had-enough-of-the-nonsense 9. Not even close.
Defenders of the protest insist that the troublemakers are a small, uncontrollable minority. We hope that they are right – while still arguing that if the minority is uncontrollable, then street protests just shouldn't take place. An argument for the skeptics, however, can be found in this photo warning people not to trust workers at social service agencies. (Earlier, a crowd tried to storm or burn one of them.)
Some people – myself included – have always had a problem with the use of emotionally charged hyperbole as a commonplace Others would differ, and argue that it is just a cultural thing. A line, I would think, should be drawn at calling other Jews "The Enemy," as above. It is certainly inflammatory, an invitation to the unstable, a granting of license for violence – and a declaration that the hated other's life and property are not worth quite as much as our own.