Artificial Halacha: Two More Flavors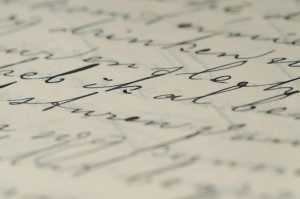 [Warning to readers. If you believe that you have no valid reason to read details about approaches to halacha best described as kefirah, please go no further. This piece is not for you, and you will miss nothing by skipping it.]
The academic view of halachic literature that we discussed in an earlier post is just one of several competitors to traditional methods of approaching rabbinic texts. Two others should be understood by thinking Torah Jews. These deal with reaching halachic conclusions when the gemara, rishonim, and acharonim do indeed (unlike the kabbolas mitzvos issue above) yield different halachic conclusions. In the absence of a Sanhedrin, or a firm conclusion in a gemara, how are we supposed to sort things out and come to some sort of practical determination?
With much simplification, you can take hundreds of years of responsa literature and detect a modal methodology for dealing with halachically weighty issues. Roughly, an author will inventory earlier halachic literature for principles and sources that are relevant to a question. He will offer a tentative solution, based on some of them. Let's assume that he came up with what he felt was a strong case based on Tosafos. He may push and prod a bit, finding objections internally, or in other places that Tosafos comment. He will consider other, possibly conflicting readings of Tosafos, and show why he believes that his is best. From there, the argument goes somewhat like this:
1) The Rif and the Rashba seem to disagree with that of Tosafos.
2) It can be demonstrated that the Rif's opinion is not substantively different, even if it appears to be. Alternatively, while there usually is a disagreement, both opinions would coincide in the case at hand.
3) The Rashba is linked to another position of his elsewhere. That second position is rejected by Shulchan Aruch/ rov Rishonim, etc. Therefore, we needn't take it into account.
4) One could counter the main argument with the Meiri, the Teshuvos HaRosh, and a Mordechai. Examination shows that they are all address related, but slightly different issues. They therefore have little or no impact upon the main argument.
5) The argument based on Tosafos, therefore, is the strongest and should be accepted as dispositive.
In other words, a proper halachic argument is a search for halachic "truth:" the best fit with the majority of evidence. "Evidence" means Talmudic texts, consequences that flow from them, and the positions of Rishonim (and important Acharonim, weighted according to stature and prominence). An argument is not complete unless all important counterarguments are considered and dealt with.It could not be otherwise. How could one arrive at the truth without careful consideration of all evidence, and all important voices that have considered it?
In one of my law school classes, I take students through a comprehensive responsum by the Tzitz Eliezer regarding the status of women whose husbands were taken away on transports to Nazi extermination camps, and never heard from again. I show them how he touches on a variety of gemaros and the consequences that ensue from each of them. More tellingly, I demonstrate how thoroughly he deals with perhaps the most important of them, mayim she-ein lahem sof. He finds three completely different ways of understanding it in the Rishonim – and then show why each individually would be satisfied in this case to pronounce the husbands dead and permit the women to remarry. He only rules leniently because he can satisfy every important objection.
The sharpest contrast to this methodology comes not from academic circles, but from the responsa of other denominations. I have seen quite a few (they used to be far more popular decades ago, when they made more of a pretense of being halachic) that follow a predictable sequence:
1) Decide what conclusion you want to arrive at. This will often be based on predicting what the Jewish ethical response must be in a world that has changed so significantly from the early legal texts of Judaism, that the modern author is given much leeway.
2) Find a few gemaros that seem to deal with the issue. If they don't agree with your conclusion, either ignore them altogether, or find some understanding of each counterexample which will make it irrelevant to our times. This can be done by finding a single Rishon whose explanation of the gemara makes it possible to argue that the rabbis of the Talmud simply would not have said the same thing today. It doesn't matter if that Rishon's thinking is outweighed by a huge number of contradictory opinions.
3) Alternatively, show why such thinking is simply at odds with contemporary insight and reasonableness, and therefore must be discarded as foreign to the "spirit" of Jewish law and its inherent resiliency and flexibility.
4) Find a medrash as a springboard to show how quintessentially Jewish, how much in the spirit of Jewish law your own conclusion is.
5) Accept your original argument.
I teach a class in halacha to high school senior girls. None have any background in gemara. Most years, I manage to offer them an old Rabbinic Assembly (Conservative) responsum on why it is permissible to drive a car on Shabbos. I am most interested in their seeing the backbone of the responsum. It argues that burning fuel in an engine is the sole objection to driving (completely ignoring issues of lights and hotza'ah), and it is a melachah she-eino tzrichah legufah. This is so because there are two major understandings of the concept, Rashi's and that of the Tosafos. Now, Rashi's is difficult to understand, so the author says it can be ignored! According to Tosafos, if a melachah is done in the same manner as it was done in the Mishkan, but for a different objective, it is a melachah she-eino tzrichah legufah. In the Mishkan, they used fire to heat water, not for transportation. Melachah she-eino tzrichah legufah is only prohibited rabbinically. All rabbinic laws don't apply when most of the tzibbur cannot abide by them. Most Jews drive on Shabbos. In any event, rabbinic prohibitions are waived in situations of mitzvah, like driving to shul. Ergo, driving is permissible.
I ask the girls to critique it – and inevitably, they quickly find three or four major errors. (There are more than that.)
I'm presenting the worst-case scenario, to make a point, which has nothing to do with Conservative responsa, as will soon become clear. There were certainly figures in the Conservative world – Saul Lieberman, David Feldman – who did much better. And there are responsa that still appear today that are as bad as this, e.g. a recent Hechsher Tzedek opinion that based so much on a complete misreading of a teshuva of Rav Moshe.)
Cross-Currents readers will smirk or shudder at this description, depending on their sympathies. But for all that it wreaks havoc with the halachic process in century after century of recorded literature, this contrasting approach is at least honest. It delivers what it promises. It does not claim to uncover an inherent truth that flows from Divine Revelation, because it does not believe in a truth that can be so uncovered – partly because it is uneasy about whether such a Revelation ever literally occurred, and partly because it does not see an organic connection between the Oral Law and the Written Law. It sees halacha as an ongoing search in every generation for what we can guess G-d wants of us. Our educated guess is based on the sum total of all human knowledge, importantly including the collected Jewish wisdom of the past. When we find connections and allusions to our findings within that tradition, when we honor it by enlisting any of the voices of our glorious path, we are doing the best that G-d could ask of us.
Those who do believe in both Revelation and the Sinaitic source of Torah She-b'al Peh fully and firmly reject this approach, of course. That leaves us with the approach I outlined above. So one would think. As of late, however, we can discern yet another approach to texts and the conflicts therein.
A stylized version goes somewhat like this:
1) According to the Rambam, the Rosh, and the Kol Bo, activity X is proscribed. The Mordechai takes an even stricter view than the others, seeing multiple issurim involved.
2) No one explicitly permits it. However, a responsum by the Nodah Be-Yehudah includes an argument by his interlocutor which presents a lenient line of reasoning. The Nodah Be-Yehudah himself rejects it, with cause.
3) Poskim for the last few hundred years have all accepted the Nodah Be-Yehudah. However, Responsa Minchas Pinchas argues that in a sha'as ha-dechak situation, we can rely on the rejected line of reasoning – although he only uses it together with other extenuating circumstances. (The Minchas Pinchas, who wrote in Cincinnati at the turn of the twentieth century, is not well established as a halachic powerhouse, which is lamentable since he demonstrates a proclivity towards leniency. Living in America, having no Shomer Shabbos congregants, provided him with an enlightened and practical view of modernity and its demands. In any event, his is as legitimate a halachic voice as any other, so it may be relied upon.)
4) We find ourselves equally in a sha'as ha-dechak situation today. For the large part of the Orthodox world that is unhappy with the constraints of Jewish law, we likewise have halachic sanction to be lenient.
5) Therefore accept the lenient opinion.
The assumptions here are certainly different from the Conservative model. Halacha is taken much more seriously. We must live within its boundaries; its right to make demands upon us is unquestioned.
It doesn't quite believe in the best-fit model either, however. It's underlying assumption is that halacha is about process, rather than conclusion. There is no "best" answer to be uncovered, one that rings "truer" than others. When you follow the process of halacha, the decisor is given much latitude. Regarding any halachic issue, there are many halachic voices.
All these voices are legitimate, so long as they follow the process of taking halachic texts seriously.
. They can be followed. The decisor carefully weighs the impact that consequences of the different voices will have, and then makes a good-faith decision based on circumstances and need. Every rabbi is charged with making the decisions for his tzibbur. The decisor need not be as learned or insightful as others; he simply must be competent and credentialed.
You will find plenty of examples of this paradigm, and plenty more to come. Over the last years, responsa modeled on it have appeared on topics like women's prayer groups, and the ordination of women. People know which journals publish this kind of thought, and where such rabbis are trained.
Some people see a danger in the collected oeuvre of this group. They see a change in women's roles that is too dramatic, too sudden, not traditional enough.
I think this is a mistake. Reasonable people can disagree as to whether these changes are horrific or welcome. The key danger is that it is a repudiation of the model of halachic inquiry with which the rest of us live our lives. We do so not just because our rabbei'im taught us as much (although that would be sufficient reason), but because the texts unmistakably speak to us that way.
This new approach is different from the traditional, as surely as is the Conservative one. It is far more dangerous, because fewer people will notice the difference. It is nothing less than a trivializing of halachic process.
We have a problem on our hands.