Stephen Hawking's Rosh Hashanah Gift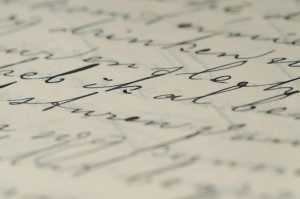 For two weeks before Rosh Hashanah, R. Berel Soloveitchik could not taste food. It all went down like chalk, because he could not salivate. Anticipating the Divine judgment with which he would soon be scrutinized, his salivary glands stopped working. His bone-dry mouth could not make out any familiar tastes.
Unfortunately, most of us do not share this problem. If we are concerned at all, it is with our lack of concern. We have a hard time getting our hearts to respond to what we tell them with our minds – that we ought to be facing the Day of Judgment with fear and trembling.
If we can't fully move ourselves to proper trepidation over our appointment with the heavenly tribunal, we can consider alternative ways to find merit in judgment.
For hundreds of years, people have puzzled over the upbeat parts of Rosh Hashanah. Despite the fact that our lives hang in the balance, we somehow find room for celebratory activity. We have Yom Tov-style meals; we wear fine clothes. (The Kotzker remarked that we ought to carry ourselves on Rosh Hashanah like the sequence of tekias shofar, with the teruah surrounded on both sides by a tekiah. In other words, we ought to appear whole on the outside – but broken on the inside.)
There are many explanations for finding room for joy, including the simplest one – that we have confidence in Divine compassion modifying our judgment.
Other motifs associated with Rosh Hashanah lead to different explanations. "There is no king without a people." Hashem's role as King is inconceivable without subjects accepting Him as their leader. The very first moment that this was possible, explains Rav Hutner (Maamar 25) was the moment that Man came to life through Hashem breathing in to him the nishmas chaim. (Breath/ neshimah and soul/ neshamah are thus closely related.) The inner life of the shofar, so to speak, takes us back to that instant in which Man was first able to recognize his Creator – and therefore to accept Him as King. (And every blowing proceeds from inside outward. Hashem breathed into Man, as it were, from "inside" Himself; we mirror this in sounding the shofar, expelling our breath from inside ourselves to the outside.) The shofar marks the first coronation of the King. Each year, we coronate Him anew, renewing the recognition of His absolute power and dominion.
Rosh Hashanah is the day of the coronation of the King. It is, in a manner of speaking, HKBH's Yom Tov. Said the Chasam Sofer: If we can set aside our own anxiety, and feel joy for the special event of the King, we earn huge merit for ourselves. Acting as loyal subjects in this way, looking away from our personal problem, we endear ourselves to our Monarch.
While this may not seem any easier than trembling for two weeks before the first of Tishrei, it may be easier this year, thanks to an unwitting boost from Stephen Hawking. Apparently concerned that people might, G-d forbid, think that he seriously meant his reference at the end of A Brief History of Time to knowing "the mind of G-d," Hawking set the matter straight last week. He had now determined that G-d does not exist at all; no mind of G-d need to be invoked to solve any mystery regarding the initial conditions of the universe. It is in the nature of matter to spring up spontaneously according to his understanding of the laws of physics; there is, therefore, no reason to have to posit His existence, and no place for Him to insinuate Himself as the answer to our question of how we all got here.
Chief Rabbi Lord Jonathan Sacks was, as expected, one of the first to take on the person looked upon by many as the smartest man alive. He argued that religion and science do not and cannot oppose each other. Pitting them against each other weakens both. Science can answer the questions "what" and "how," but not "why." In science, Man will not find answers to important questions that plague him: Why am I here? What purpose, if any, is there in life?
While Rabbi Sacks persuasively leaves room for G-d where Hawking attempts to crowd Him out, but he does not do as well in necessitating His presence there. Speaking to a global audience, the Chief Rabbi likely had to provide an approach with universal appeal, rather than one based on the uniqueness of the Jewish experience. We are not bound by that limitation, and are free to remind ourselves of other approaches in our tradition. The most important one is that of R. Yehuda HaLevi in Kuzari, who argues for Jewish belief based on our national experience, rather than any G-d of the Gaps approach that seeks to answer questions of our origin.
We believe because we experienced G-d. He took us out of Egypt, shepherded us across through the Sea, spoke with us at Sinai – and then graced us with His Presence when we obeyed His Will, and withdrew it when we disobeyed.
The Vilna Gaon, it is said, recommended learning Kuzari in place of Sha'ar HaYichud in Chovos HaLevavos, claiming that R. Yehuda Halevi's G-d of history approach is the authentic tradition of the Jewish people, in contradistinction to the collection of First Cause/ Prime Mover approaches offered by other rishonim.
As others struggle to adequately address Hawking's challenge, we won't be struggling, but remembering. We will remember our national experience, something that Hawking has no way of knowing or much reason to believe. The only G-d he could know is the one made up by Man to fill in gaps in his comprehension. Finding those gaps filled in to his satisfaction, Hawking has no need for any god. We will have clarity, where other people will not. Because HKBH revealed Himself to us as a people through a series of experiences, we will stand in shul at the time of tekias shofar, and take joy in the advantage that He bestowed upon us of knowing Him in a different way than all other peoples.
We will, in effect, rejoice in the coronation of the King. The Chasam Sofer would approach. Yehi Ratzon that Hashem will as well.