The G-d Hater Within Us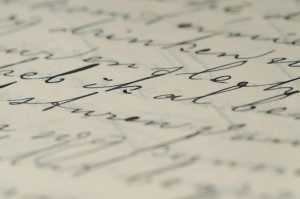 Harsh title, I know. But if Sefiras HaOmer has been designated a time to learn from what happened to the 12,000 pairs of students of Rabbi Akiva, I think we would be remiss in blithely assuming that we're free of the blemish they were struck down for.
Insolence!
Read on.
The Talmud in Yevamos 62b, pinpointing the sin of the students of Rabbi Akiva, states that "they did not conduct themselves with respect toward one another", while the Medrash Koheles (11) states that they were punished due to their begrudging the Torah accomplishments of their colleagues.
Rabbi Yechezkel Levenstein, Mashgiach of the Mirrer and Ponevezh Yeshivos (Ohr Yechezkel, Emunah pg. 122) resolved the apparent contradiction by saying that these disciples were simply unable to respect their colleagues – they were too distressed by their acumen. Their punishment was so severe, says Reb Chatzkel, because such an attitude causes one to fall into the category of a "Sonei Hashem", a hater of G-d – as defined by Rabbeinu Yonah (Shaarei Teshuvah 3:160). One who feels upset at the religious fervor and achievement of another is essentially unhappy that there are loyal servants of G-d. It is no coincidence, then, that the time leading up to our anniversary of acceptance of the Torah is spent in mourning over those students. This can easily happen in Yeshiva today too – envy of another's progress, instead of spurring growth, can breed resentment.
(Rabbi Benjamin Yudin takes an identical approach, drawing the parallel to the aforementioned Rabbeinu Yonah.)
One area where this mar may surface is in the context of the Rambam's approach to remuneration for Torah study. It is well-known that the Rambam (Hilchos Talmud Torah 3:10) vociferously opposed receiving financial support for involvement in acquiring or disseminating Torah. There are many who quote this Rambam as justification for opposition to a Kollel lifestyle, referring to those who opt for this lifestyle as 'parasites' who should work for a living instead of imposing themselves on the public. However, a closer look at the Rambam reveals that this was not, in fact, the rationale for his opposition.
The basis of the Rambam's position, as he writes in his commentary to Avos 4:5, is that Torah study is so precious that accepting money is a degradation of the Torah, as if it were but another occupation. A cornerstone of his case for this prohibition is the fact that there were some Mishnaic scholars, like Hillel, who were impoverished laborers, and "far be it from me to suspect those generations of not being kind and charitable; the fact is that had that poor man stretched forth his hand, they would have filled his home with gold and pearls".
Is the motive of those who currently oppose Kollel, utilizing the Rambam as their model, that they just can't bear that people are taking money for its study? Such an attitude can, virtually by definition, only come from someone who is exceedingly meticulous not to waste a spare moment available for Torah study. I think it safe to surmise that the percentage of people in this category, who did not spend at least a portion of their married life learning in Kollel, is infinitesimal.
The undercurrent of the ideological gripe against Kollel is invariably the placing of the burden on the community to support it – and yet the Rambam writes that if the multitudes were asked at the time of the Tannaim to support Torah they would have gladly showered the Talmidei Chachamim with the greatest wealth!
Based on the Rambam himself, in light of the consensus among the Halachic decisors from the time of Rambam and on, one would expect that there would be a communal sigh of relief, that we are able to fulfill our most fervent wish which is to increase Torah study and need not be concerned about the problem of the Kollel learners accepting funds, since Kollel has become universally accepted as legitimate.
Has any one of those saying it is a burden recommended pro bono investment on behalf of the learners (they do often have wedding money!), which the Rambam (Avos ibid.) considers meritorious? Have they agreed to pay taxes on their behalf, which is obligatory for people engaged in full time Torah study?
Let me emphasize that this post is not meant as a blanket endorsement of the current system, which has significant drawbacks (certain to be pointed out in the comment section). It is meant to underscore the idea that we must sometimes examine what lies at the root of opposition to a particular system of widespread Torah study, and be certain that it does not stem from begrudging accomplishments of others. If students of the great Rabbi Akiva could fall short in this area, we dare not trust ourselves that we are free of this blemish without serious self-evaluation.
[Rabbi Doron Beckerman studied in Yeshiva and Kollel Kerem B'Yavneh. He is a former Rebbe at YULA before making aliyah. He currently serves as a Rebbe at Ohr Yerushalayim.]