Debating G-d: The "Must-Have" Tool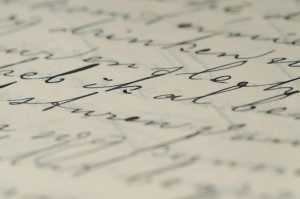 This may not initially read like a book review, but it is just that. Some older books are so important, that they deserve a bit of contemporary context to remind us how important they are. This review is about one such work. Please bear with me.
Debates about G-d have come a long way since medieval times. Back then, the key issues were whether the Prime Mover argument was more compelling than the First Cause alternative, and whose conception of G-d was accurate, with the loser consigned to eternal damnation in the fires of hell. Hell doesn't enter into the discussion too much anymore, and His existence is supported in very different ways.
Christopher Hitchens is a capable and engaging presenter; going up against him takes either courage or foolishness in the attempt, and real skill in prevailing against him. All in all, I would give Rabbi David Wolpe very good marks in his November debate at Manhattan's (high temple of classic Reform) Temple Emmanuel.
Rabbi Wolpe is certainly one of the Conservative movement's most articulate spokespeople. (Contrary to the NY Times story, he was not rated #1 in Newsweek's famous rabbis list, not having made it higher than #12. The number one position continues to belong to one of my superiors, Rabbi Moshe Hier.) He is also certainly not Orthodox. (Our readers will recall his sermon on Pesach a few years ago in which he told his congregants, most of whom are traditional Persians, that the Exodus likely never really occurred, and invited the Los Angeles Times to turn it into a front page story.) Not being Orthodox conferred distinct advantage upon Rabbi Wolpe. It allowed some leeway in his responses to Hitchens that an Orthodox rabbi would not have had, and that worked well for his audience. I believe that he did far better than a high-profile Orthodox rabbi did in his recent debate against Hitchens.
By the looks of a partial transcript of the debate, the battleground has shifted from a consideration of whether or not (עפ"ל) He exists, to how healthy or not He is to the planet and the inhabitants thereof. Has religion brought more benefit or tragedy to the world? Can humans discover a working morality without a Deity? Do humans have free will? Does religion make us morally capable, or turn us into slavish robots? Are religious people empowered to make decisions that atheists are not? These questions and their answers predominated in the transcript. Relatively little space was devoted to the issue of determining the truth of the claim that He exists.
One line in the transcript that did address the issue directly jolted me. "Not all the proofs in the world — 'ontological, epistemological, cosmological' — can persuade one to believe, Rabbi Wolpe added." I am not quite sure what Rabbi Wolpe means by the epistemological proof. I'm a bit surprised that he invokes the ontological proof, which does not seem to have any champion in Jewish circles. I am more surprised that he does not mention the cosmological and teleological proofs, which have always received the most attention. I am deeply disappointed that he did not bring up what some believe to be the most traditionally Jewish argument of all: the historical argument.
As a point of fact, I agree with Rabbi Wolpe that proofs don't work. They may be true – but, unlike hundreds of years ago, they are ineffective for a great number of people who possess strong counter-arguments to these proofs. These counter-arguments may all be invalid, but in a world in which they have a strong following, it is going to be difficult to convince people to do their thinking swimming against the current. In dealing with many people, it is counterproductive to assume a stance of certainty regarding arguments about which others remain fundamentally doubtful. (Remember: Amalek= safek.) When pressed by (non-frum) people who seek my counsel on matters of belief, I try to show my familiarity with the counterarguments, rather than trying to refute them, and invoke the Edward O. Wilson's notion of consilience, of arriving at conclusions by a series of arguments, each of which may have some counterargument, but that add up to adequate evidence.
One of the strongest arguments (the word I prefer to proofs) in that series is the collective experience of Klal Yisrael with HKBH. (To all would-be commenters: Yes, I am completely familiar with the counterarguments.) It is the theme of Kuzari, the 12th century work that the Vilna Gaon considered to be the most traditional philosophy of Judaism, and his recommendation to supplant Sha'ar Ha-Yichud to the modern student of Chovos Ha-Levavos. I was fortunate enough that one of my great mentors, R. Nachman Bulman zt"l, insisted that I familiarize myself with it before leaving kollel and hitting the kiruv road. The advice was incredibly sound, and the gems in this sefer have stood by me in many debates and discussions since.
On to the review. It is far easier to study Kuzari today than it was when I first approached it. Rabbi Daniel Korobkin has just released a wonderful and user-friendly translation, published by Feldheim. (He published a first edition several years ago through the now-defunct Jason Aronson. The new edition is greatly improved.)
Rabbi Korobkin's translation is readable, and faithful to the standard Ibn Tibbon translation from the Arabic, relying on the accepted traditional commentaries to help him through the many obscure passages. (He is now seriously pursuing the study of Arabic. It will be interesting to see how this affects any third edition in coming years.) He consulted experts in Arabic, in philosophy, and in history, doing the heavy lifting so that the student would be able to move on unobstructed. He wisely chooses a middle course between providing lengthy historical and philosophical treatments on the one hand, and ignoring all of it on the other. He does this by offering brief, readable, and useful essays on Rav Yehuda Ha-Levi, on the essentials of Greek philosophy, and on the history of the Khazars. He does not shy away from the difficult grammatical passages, or the long (and halachically important ) consideration of the Halachic International Date Line. The presentation of the facing texts is one of the most esthetically pleasing that I have ever seen in Torah literature.
All in all, it is a very accessible rendition of an essential work for thinking Torah Jews.
Rabbi Korobkin deserves our thanks for his prodigious efforts – and his work deserves to be read. It is an essential tool to all who have to debate the skeptics within and without.