The Other Giveaway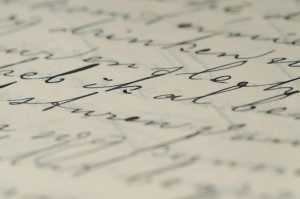 Israel's trading of terrorists for the remains of two murdered soldiers caused so much pain and consternation, that another giveaway went by unnoticed at exactly the same time. At the Madrid Interfaith Conference, Rabbi Arthur Waskow gave up G-d's promise to His people in return for absolutely nothing.
The Madrid Conference seemed laughable. King Abdullah of Saudi Arabia – a country that does not allow any non-Muslim houses of worship – sponsored the event, which is the equivalent of a geology conference under the auspices of the Flat Earth Society. No participants could be indentified as coming from Israel. The original invitation list included our favorite mainstream Jewish theologians, the kooks from Neturei Karta. (It took a protest from the founder of the Islamic Society of North America to put a stop to that. ISNA argued that marginal groups should not speak for Islam, and neither should they for Judaism.) On the other hand, some very respectable people like Rabbi David Rosen participated, so the conference cannot be dismissed as a complete farce. These participants were willing to accept the premise that half a conference is better than none at all, apparently hopeful that dialogue of any kind is a step in the right direction, given that so many Muslims have never actually met the descendents of pigs and monkeys.
Rabbi Waskow is an iconic figure within the Jewish Renewal movement. According to the document he coauthored after the event
The most fiery moment of the gathering came when one Muslim speaker, discussing Christian-Muslim-Jewish dialogue, cast doubt on whether Jewish-Muslim dialogue was possible. He also asserted that while Judaism is a religious path, Zionism is a political construct.

Jews and Muslims rose to correct him, reporting that in many cultures — North and South America, Britain, Western Europe, Sarajevo in Southeastern Europe — Jews and Muslims were already carrying out various forms of dialogue and shared action.
This certainly missed the point. The Muslim critic was not arguing that if Muslims and Jews would be locked in the same room together, their tongues would cleave to their palates, making dialogue impossible. He meant that talking to Jews is pointless. Rabbi Rosen's response was apposite.
Moreover, Rabbi David Rosen spoke to the Judaism/ Zionism question, saying that true dialogue requires understanding the Other as the Other sees (him/her)self and that most of the Jewish community sees the connection between the People Israel and the Land of Israel as a religious matter, even when some disagree with the behavior of any political or governmental expression of that bond.
Rabbi Waskow could have left it at that, but struck out on his own to reassure the indignant Muslim cleric that pigs and monkeys could sometimes take on human-like features
There is growing amongst the Jewish people a reconsideration of conventional theology to ask whether God promised the land, which some call the Land of Israel and others call Falastin/Palestine, to both the families that descend from Avraham/ Ibrahim.
In other words, Rabbi Waskow offered to deconstruct Genesis so that it would no longer offer a special covenant with the Jewish people. In return for this, he hoped that dialogue would lead Muslims to "a reexamination of the passages in Quran that say the Jewish people has a special relationship with the Land of Israel." We will both decide to take our traditions with a grain of salt, and find commonality in fuzziness.
The problem with this, of course, is that the Muslims take their traditions a bit too seriously and literally these days, except for the many moderates who do not survive long in places like Saudi Arabia. Waskow, however, does not. To him, Scripture may be a source of inspiration and discussion, but it is not the unmediated word of G-d. The historical parts are all myth. It is easy for him to find a place for Palestinians in a covenant that he does not believe actually took place.
Now, no one can exercise proprietary rights on Judaism, at least not ones that will hold up in a court of law. All Jews are free to accept, reject, interpret, misconstrue and horribly garble traditional understandings of our faith. (As the old saw goes, in the final analysis it is not important whether they believe in G-d but whether G-d believes in them.) But those who offer any understanding of Judaism ought to be honest enough to explain to an audience of non-Jews that they represent only one point of view. To take up the vocabulary of an insider while believing as an outsider is dishonest and deceptive. Evangelical Christians ought not dictate to Catholics how they should celebrate Mass; Buddhists (who have no G-d concept at all) ought not to lecture Hindus about which of their gods should be served; Jews for J ought not to walk around in black suits and hats and flying tzitzis in an attempt to show how Jewish they are.
Vice President Spiro Agnew was one of the more colorful antisemites of the 20th century. Before Richard Nixon's resignation, Agnew was the highest US official to resign his post – in his case, because of a financial scandal. When the Pope issued an encyclical banning contraception, Agnew's response was typically obnoxious. In perfect faux-Italian, he said, "He no playa da game, he no make-a da rules." He was wrong. The Pope did play the game, at least the one that counted. He may have been celibate, but he did care about and weigh in on moral issues. He had every right to comment on birth control. Rabbi Waskow is free to comment on Israel's right to exist. He has no right to speak before Muslims who take Divine covenants very seriously, and talk about modifying the one traditional Judaism has always believed in, when he does not take seriously the notion of a G-d who speaks directly and reliably to people.
One of the most famous passages in Simon Wiesenthal's Sunflower relates how a dying SS officer, consumed with guilt, called on Wiesenthal to offer forgiveness and absolution in the name of the Jewish people for all he had done to them. Wiesenthal knew that he could not forgive on behalf of others, so he simply walked out of the room. Waskow is every bit as Jewish as you and me, but he should have had the decency to admit that the religion he follows is as different from those who believe in Divine covenants as Wicca is from Unitarianism.
Someone once turned to the Chofetz Chaim, trying to understand why so many Jews were abandoning the practice of Judaism. The Chofetz Chaim answered with a mashal. A fellow was observed standing on a bridge, slowly and deliberately reaching into a bag and taking out jewelry, piece by piece, and throwing it over the side. Someone who saw this came running to the rov, shouting with horror, "This fellow is mad! He's throwing valuable jewelry into the river!"
The rov answered, "Maybe. There is a more likely explanation, however. They are not his jewels."
Many of those who throw away mitzvos never really owned them in the first place. In most cases, such a decision is a personal one which does not directly impact others, except in the sense of the responsibility of all Jews to each other. In Rabbi Waskow's case, his flippancy in abandoning an important Torah position is likely to hurt all the rest of us who understand the kedushah of Eretz Yisrael and its place within the conceptual framework of every believer.