Afterword to Another Terror Attack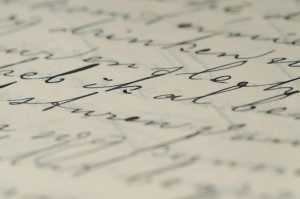 Several of the Chabad spokespeople around the globe kept emphasizing that somehow, the darkness would yield to even greater light. One example of the light of kiddush Hashem that can flow from the horror of terror is the following item about one of the casualties in the Mercaz HaRav attack. It appeared in the local Indianapolis paper.
Naftali Shitrit is ready to soon go home, and, thanks to the doctors at Riley Hospital for Children, he will soon be able to make the 6,000-mile trip in far better shape than when he arrived.

The 14-year-old lives in Jerusalem but has been in Indianapolis, along with his father and grandfather, to repair wounds suffered this spring in one of the deadliest attacks in Israel in two years.

The teen, and even his doctors, aren't sure how many times he was shot — probably six to eight — as he cowered behind a column, praying for his life. A Palestinian gunman had slipped into Naftali's seminary the evening of March 6 and opened fire. Eight people were killed before the attacker was fatally shot at the Mercaz Harav Yeshiva.

Following the assault, Naftali spent five months in two Israeli hospitals. On the recommendation of his doctors there, the boy traveled to Riley for reconstructive urological surgery about three weeks ago.

The surgery required a specialist in pediatric urology, Dr. Richard Rink, who said the circumstances in Naftali's case made him an extraordinary patient. Dr. Karen West, a pediatric surgeon, also operated on the boy.

Naftali's father, Yaacov, was happy with the care given his son, he said through an interpreter, Rabbi Yisrael Gettinger.

"He thought the hospital gave very special care," said Gettinger of Congregation B'nai Torah on the Northside. "They've gotten to know hospitals very well."

Rink said he expects Naftali to fully recover from the wounds he treated.

"Not only is his injury something that few of us could ever fathom, but then to fly to a foreign country where you don't speak the language takes a bit of bravery, too," Rink said.

Naftali, talking to a reporter at B'nai Torah on Sunday, has been out of Riley for about a week. A violinist, he wants to see a performance of the Indianapolis Symphony Orchestra before returning to Israel. He's already been to a Pacers game.

"It is a beautiful city," he said of Indianapolis, a place he had never heard of before traveling here.

The boy, who smiles often and tells his story without tears, has earned the admiration of everyone he has come in contact with.

"I am amazed at his complete lack of bitterness," Gettinger said. "His faith in God is quite remarkable."

There isn't much purpose in being angry, Yaacov said.

"It's an unfortunate reality that Jews in Israel live with the fact that innocent young people are targets of terrorists," he said. "It's part of an unfortunate daily routine."

That reality is one that Naftali seems to accept. So much so that he is extending invitations to all to visit his country, Gettinger said.

"He said he would encourage any American who would contemplate going to study in Israel not to be afraid," Gettinger said. "He considers it something that would be important for every American to experience."
At the time of the attack, Naftali had been learning Megilah as part of his extra-curricular study. He wanted to finish. While awaiting treatment in Indianapolis, he took up the mesechta again. Last Shabbos, at shaleshudes at Rabbi Gettinger's shul, he made a siyum. This is truly a simcha for all of Klal Yisrael.
[Thanks to Bob Miller, Indianapolis, for sending the story and the information.]