Weekly Digest – News and Essays In and Out of Orthodoxy – UPDATED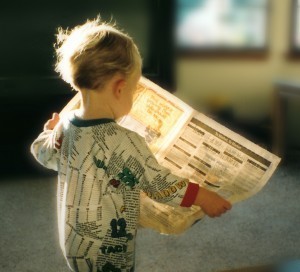 Rav Hershel Schachter: The Proper Way to Ask and Answer Halachic Questions – A very important TorahWeb shiur.
Rav Mayer Twersky: Masorah and the Role of The Jewish Woman – Another crucial TorahWeb shiur, addressing the issues of the day about this major and most pertinent topic.
The Inevitable Moment of Truth for Modern Orthodoxy – This created a firestorm of online attacks, the most comprehensive of which is this one.
Berman Hebrew Academy:  We Don't Oppose – Overriding Minhag Beis Ha-K'nesses by popular petition. Very disturbing.
Pious Impiety Shabbat VaEra 5776 – This Yeshivat Maharat post is outrageous. Snippet: "In last week's exploration of parshat Shemot, Moshe emerged as a strong spiritual leader willing to teach God about who God needs to be for the Jewish people. In this week's parsha, VaEra, he continues audaciously to do the same."
והיה מחניך קדוש – This Facebook post by a YCT leader accuses me of "rabbinic intrusion into other's (sic) lives", voyeuristic activity and "rabbinic impropriety". "To take the information gleaned from peering into people's virtual homes and impulsively run to gleefully share it in the public sphere is obscene. To offer your blog to enable such behavior makes you an accomplice to the purveyance of immodesty… The image of an older man sitting alone in front of a computer, with no accountability or oversight, and constantly stalking on the web young male and female graduates from liberal institutions, reading, dissecting and mass distributing their every utterance is too disturbing to behold." The highly immoral misdeeds being alleged? Publication of this weekly digest, which includes articles from public media written by Open Orthodox clergy. All I can say is that labeling someone an immodest violator of privacy and a stalker for sharing public domain articles that were knowingly and intentionally posted by their authors on international mass media – aside from obviously being an outlandish accusation that should offend victims of real stalkers and abusers – evidences a great hesitation or inability to speak to the substance of the issues. Making it personal stifles debate about the merit of the issues and innovations under discussion in these articles, for the merit appears to be quite lacking. And, as anyone who uses email and social media knows, information is received effortlessly, without "stalking" or researching. Countless articles come pouring into my inbox every day, and mindlessly opening up one social media screen delivers an overload of articles and links. No one is looking far or investing effort to locate the very public links in this digest. Get real.
Where's the Beef? – Rabbi Harry Maryles' take on the above matter.
Last week's installment of Weekly Digest – News and Essays In and Out of Orthodoxy can be viewed here.