Hidden messages in Obama ad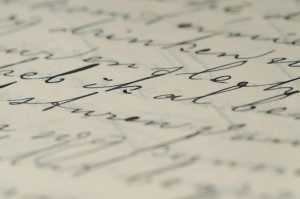 An ad has run quite a few times on the radio over the past few days, and it goes something like this. A mother's voice says, "Eight times a day I have to test my daughter's blood sugar, because she's diabetic, and eight times a day I pray [her voice deepens] I pray for a cure. Obama supports stem cell research, but McCain is opposed to the stem cell research that could cure my little girl."
Wow, so many subliminal messages in one ad! Where do I begin? First of all, the ad is profoundly dishonest. McCain SUPPORTS adult stem cell research, which is very-well funded, and which does indeed offer great medical promise. He opposes embryonic stem cell research. The ad does not make this distinction. (As it happens, embryonic stem cell research has proven unsuccessful — adult stem cells are far more promising.)
Now to identify the hidden messages: #1. Liberals pray too ("Eight times a day I PRAY") so religious people shouldn't be afraid of Democrats. #2 Abortion is a GOOD thing — it can save children's lives. #3 Ergo, pro-lifers do not hold the moral high ground, just the opposite — they are directly harming sick children and dashing their hopes. #4 Conservative Christians are religious nuts who are callous to children's suffering.
Once you identify all the messages, refuting them is unnecessary. The one point about this that I find most fascinating is the unconscious discomfort that pro-choicers still feel about abortion. In so many ways pro-lifers do seem to hold the moral high ground — and Sarah Palin's allowing her Down's Syndrome baby to live underscores this. So pro-choicers have to find ways to calm their uneasy conscience. But the fact that the ad did not use the words "embryonic" or "abortion" is very telling.
The only thing I want to add is that it's possible Jewish law would permit embryonic stem cell research, provided the cells were taken from a very early-stage embryo. Jewish law does not agree with those Christians who think that there is a full human being present from the moment a sperm enters an egg cell. Were Roe v Wade ever to be overturned, the issue would go back to all fifty state legislatures, and would be decided in fifty different ways by the normal democratic process. All or most states would permit the "morning after pill" and all would permit abortion under varying circumstances, some a bit more restrictive and some a bit less.
Right now despite our differing beliefs about when, exactly, life begins, we must recognize that it is the pro-life side and not the pro-"choice" side that does in fact hold the moral high ground. Our Torah says, "Choose life." It is no small thing to turn a blind eye to the suffering of millions of human souls whose lives are snuffed out each year, many of them past the point of viability, just because their parents find it inconvenient to let them live.
Fortunately we don't have to snuff out these lives in order to advance medical research. The choice between the life of an unborn baby vs the life of a little girl with diabetes is a false choice. The true choice is the choice between a culture of pleasure and death vs a culture of responsibility and life.