Home is Where the Judaism Is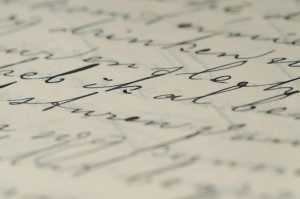 by Rabbi Naphtali Hoff
The United Synagogue of Conservative Judaism (USCJ) recently released a draft of a strategic plan that speaks to the ongoing challenge facing non-Orthodox Jews in this country. The release was accompanied by data showing that the Conservative movement has lost 14 percent of its affiliated families since 2001, and twice that percentage in the northeast. This plan came on the heels of the Union of Reform Judaism's announcement of an 18-month think tank session, to include all the major arms of the Reform Movement. While some of Reform's need for reassessment emerged from the broader economic downturn, it was mainly driven by the loss of membership in the movement's congregations. In a similar vein, Reconstructionist rabbis were recently challenged to "rethink the rabbinate" in light of the shrinking market of non-Orthodox Jews and the lack of congregational job opportunities. Much of the blame for dwindling numbers and general disconnect has been laid at the doorstep of the non-Orthodox synagogue. It is claimed that these houses of worship have become increasingly irrelevant. (Perhaps the only Jewish institution that suffers greater criticism is the synagogue's stepchild, the congregational religious school.) For that reason, many Jewish funders are more eager to fund alternatives to synagogues than innovations within synagogues.
Certainly, the problem of Jewish disenfranchisement is not new. Non-Orthodox Jewry has for some time recognized the enormity of the predicament that they have created for themselves. Consider this, from the American Jewish Committee:
Jewish teaching has long underscored the principle that to be a Jew connotes lifetime encounter with Jewish heritage, ideally from cradle unto grave. Regrettably, however, for too many American Jews Jewish learning has been reduced to its most elementary levels… The Jewish community continues to agonize over its future continuity.
(AJC Policy Statement on Jewish Education, December 13, 1999)
What the aforementioned Jewish leaders, think tankers and funders all seem to be missing is that the synagogue is not the issue; no institution can really be effective in a vacuum. In order for Jews to connect deeply with their place of worship, they must experience their religion deeply, in a manner that particularly interconnects with the Jewish home. In this pre-Pesach [Passover] season, our attention has turned to Yetzias Mitzrayim [the Exodus from Egypt], the miraculous culmination of centuries of Jewish servitude in Egypt. Of course, in addition to our daily obligation to remember this seminal event, we are also charged once annually to relive both the oppressive challenges of slavery as well as the joys of national redemption. We do that at the Pesach seder. It certainly would be logical to suggest that such detailed national recollection should occur collectively in shul, our spiritual center in the absence of a Bais Hamikdash [Holy Temple]. However, the seder takes place in the Jewish home, surrounded by family and guests, much in the same way that we experienced our national redemption over 3,300 years ago.
When spring comes, and nature bestirs itself outside our doors, our spring celebration does not call out into the flowering meadows and the happy open fields; nor does [it] summon us to dim temples… When spring comes… there is a stirring in us too… our homes and dwellings come to life… At [our] table are fathers and mothers, parents and children, brothers and sisters, and members of the household… For all of them, that night in which G-d was all-protective [leil shimurim] in order to lead His people out of the land of Egypt [has come].
(Rabbi Samson Raphael Hirsch, Collected Writings, Vol. I, Feldheim, pp. 90)
The Jewish home is a place where G-d rests His Presence, and thus is a place where we can not only "find" Him, but also the only place where so many applications of Jewish living can truly be fulfilled. Judaism maintains that that it is the Jewish home, first and foremost, where our connection with our Maker is strongest, most fulfilling, and most clearly evident. "And you should build for me a mikdash and I will dwell in them" (Shemos 25:8). Hashem resides within every Jewish home. That is, assuming that we create the proper environment for Him. It is certainly admirable for Jewish thinkers and funders to want to explore new ways to connect Jews with their Judaism. However, it must be understood that in order for that connection to occur, it has to be through an immersive process, in which we are in constant touch with our Jewish identity and Jewish values. We cannot rely on a "synagogue experience" to keep us connected. Many generations of disconnected and disenfranchised Jews have made this point abundantly clear. It is only in the home, where Judaism is lived, rather than simply visited, that such a connection be forged.
Distributed by Survival Through Education.