Unesaneh Tokef, Updated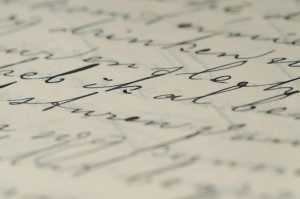 Music in the hands of the old masters, wrote R Yehuda Halevi (Kuzari 2:64-65) could change people's moods and dispositions. Alas, by the modern times of the 12th century introduced cultural degeneracy such that music was now savored by the riff-raff, and its intended power was no longer evident.
One wonders what R Yehuda Halevi would say about YouTube and similar video presentations. Would he take a dim view of the recent shift away from prose to visual media? Would he see the explosion of streaming video as a product of the dumbing-down of a population too lazy and too uneducated to savor words? Or would he recognize its similarity to the music of an older age that could yank at our moods like a skilled puppeteer?
Rabbi Daniel Korobkin of Los Angeles makes a strong case for the latter, at least in the hands of someone determined to take us to a higher place. (Ironically, Rabbi Korobkin just happens to be the author of the best translation of Kuzari currently available.) His Who Shall Live is a video version of Unesaneh Tokef, and makes it come alive through dramatic photo images of the events of the past year. We quickly get the message that there is no poetic excess in this tefillah, the point in the Yamim Nora'im davening most likely to move us to tears. The grim reality of each and every phrase is powerfully conveyed. The new is skillfully matched with the old: the cantorial rendition of Unesaneh Tokef is fully faithful to our traditional expectations, and effectively uses the power of the stirring melody to boost the effect of the pictures
I am ordinarily no fan of video presentations. I rarely open the ones people send me. I can read far more in a minute than I can watch, and I resent the waste of time. Who Shall Live was not only worth the time, I was drawn to watch it several times. You will want to view Who Shall Live now, and revisit it Erev Rosh Hashanah. With the images fresh during Musaf the next day, they will contribute to a better davening.