Barry and the Supremes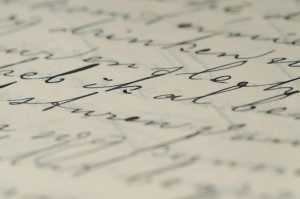 Trying, as always, to do my small part to ensure media objectivity, I present below an e-mail exchange I recently had with a JTA reporter on a topic that ought to rank very high on the issues agenda of Orthodox Jewish voters when casting their ballots this November: the nominations that the respective candidates are likely to make for vacancies on the United States Supreme Court.
Given that a) the Court's decisions, and those of other federal courts, play a significant role in setting the moral tone in this country, and b) Justice Stevens is 88 and by January 2009 five other justices will be from 69 to 75 years old, it's hard to overstate the importance of this topic. There's a great deal to say about this, but let's begin with the following exchange:
Dear Eric,

Now that you've returned from covering the nominating conventions, I'm hoping you'll be kind enough to respond to an e-mail letter I sent you a few weeks ago regarding a piece you wrote for JTA entitled "Obama, McCain Spar Over Supreme Court."

You contrasted McCain's statement at the Saddleback forum that he wouldn't have nominated any of the current four liberal justices, thereby — in the view of some Jewish activists — eliminating "a whole worldview from the justices' deliberations," with Obama's mention of only Thomas and Scalia as justices whom he wouldn't have nominated.

But surely the reason Mr. Obama didn't mention the other two solid conservatives, Roberts and Alito, is because he actually did vote against their confirmation – one of only 22 senators, along with Joe Biden, to do so. Obviously, then, his opposition to them is not mere speculation but actual fact. In sum, it seems that Obama would just as quickly eliminate "a whole worldview from the justices' deliberations."

In addition, are these Jewish activists asserting that a President Obama, or any other liberal president, for that matter, would, if given the opportunity for multiple appointments, make sure to nominate some conservative jurists for the Supreme Court along with liberal ones, so as to preserve more than one "worldview" in the justices' deliberations? Do you believe that to be likely, and if not, did you challenge these activists to substantiate that assertion in some way? And, wouldn't it have been relevant for you to note to these activists and in your article that Mr. McCain was part of the "Gang of 14" Republican and Democratic senators who sought bi-partisan compromise on judicial nominations, while Mr. Obama declined to join in that effort?

Two more questions: 1) You refer to the Religious Action Center of Reform Judaism (RAC) as one that "generally stakes out liberal positions on domestic affairs." I couldn't come up with one instance in which the position they staked out on a domestic (or foreign) matter wasn't a liberal position. Can you? 2) The RAC's Mr. Pelavin told you that the liberal justices McCain mentioned "really represent centrist viewpoints, not classically liberal positions. . . " Did he elaborate with examples, or can you?

I look forward to hearing back from you.

Best,

Eytan Kobre
Mr. Kobre,

Sorry I'm just responding to your e-mail now. It ended up in my spam
folder for some reason.

You make an interesting point about Obama's voting against Roberts and
Alito, as well as McCain's membership in the Gang of 14. They probably
should have been mentioned in the story.

Regarding the RAC, I have an example of a position they took (or actually
didn't take) that wasn't liberal. They did not oppose the Iraq war (they
didn't favor it either, but staying neutral wasn't the liberal position.)
They have since come out against it, but it took a few years.

As for your statement about Pelavin's quote on "centrist viewpoints,"
here's how he explained it. He compared someone like Breyer–who would be
classified as part the left wing of the court currently–to former judges
such as William Brennan and Thurgood Marshall. Legal scholars would agree
Brennan and Marshall were much more ideologicallly liberal than someone
like Breyer–who was considered more of a left-learning moderate when he
was nominated and hasn't diverged greatly from that assessment. Ginsburg
and Stevens are on the left, but not in the same way that Brennan and
Marshall were. Meanwhile, one would certainly consider Scalia and Thomas
ideological conservatives in the same vein–but on the opposite end of the
spectrum–as Marshall and Brennan.

Thanks for your interest,
Eric Fingerhut
Eric,

Thanks for your reply.

I must say I was taken aback by your response. The facts I apprised you
of — that Obama had voted to reject Roberts and Alito, while McCain worked
for bi-partisan compromise — simply render the entire premise of the first
five paragraphs of your piece untrue. And all this elicits is that they
"probably should have been mentioned"? For the sake of elementary fairness,
a correction appended to the piece online is more in order.

On the liberalism of RAC, 3 points: 1) You referred to its "generally
liberal positions on domestic affairs;" their position on Iraq doesn't
qualify; 2) considering that a majority of the Senate's liberal members
voted to invade Iraq, I don't believe that, at the time, remaining neutral
could be described as not being a liberal position; perhaps not the
ultra-liberal position of those who opposed the war, but certainly a liberal
one; 3) I think you reinforce my point about the RAC when you need to reach
back 5 years to one policy position, which it has since retracted.

On Pelavin's explanation of his remarks, we can go back and forth with
semantic arguments all day about the relative centrism of Breyer, et al, vis
a vis Marshall and Brennan. The bottom line is that I think a great many
informed observers of the court would find it risible to refer to Ginsburg
and Stevens, and perhaps the others as well, as centrists. Ultimately, this
is all relative to the commentator's own political orientation — which is
why you ought to have given your piece more balance by quoting someone
contra Pelavin as well.

I look forward to your thoughts.

Best,

Eytan
I haven't yet heard back from Mr. Fingerhut. Stay tuned.