Now What? Considered Reaction to the Pew Report (Part One)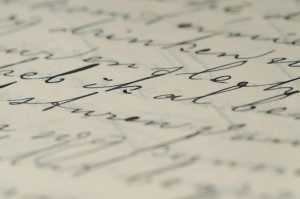 The best and worst reactions to the Pew Report that I have seen came from outside the Orthodox world. This paragraph in the Washington Post tidily summed things up:
That which is continually diluted will eventually disappear. 'Being an ethical person' while central to Judaism, is not uniquely Jewish. 'Fighting for social justice' while central to Judaism, is not uniquely Jewish. Wearing Tefillin, praying in Hebrew, Torah study, Kashrut, Jewish communal adherence and activities — these things (while not necessarily limited only to Jews) are activities that keep the core of the tradition alive. As Jews have left the latter and profess the former, adherence weakens. It requires a massive, sustained and serious effort to move the etiolated Jews of good conscience to the passionate Jews of ritual involvement.
No argument here. This is perfect acknowledgment of what all of us traditional Jews knew all along. Liberal Judaism fed Jews a diet of tikkun olam served on a bed of Friday night guitar music. It tickled some palates, but left diners gagging for want of spiritual air.
We can hope and pray that responsible people in the heterodox world will be moved to taking brave steps in the right direction, rather than falling back on institutional defensiveness. (The Reform movement once before boldly reversed itself, when it dropped its decades-long anti-Zionism and began championing the Jewish State as it flourished.)
A different reaction dampens the optimism:
When Israel was founded people assumed orthodoxy would disappear and now it is thriving. We cannot know from trends today what will happen tomorrow. Equally however, it is dangerous to ignore the clear and urgent warning signs. An intensive Jewish education and embracing communities with genuine standards can both save and revivify liberal Judaism. The question is whether an argument can be made sufficiently compelling for those who no longer accept "Because God wants you to." The past decades offer little in the way of encouragement…. What they — what we — have not yet done is prove to ourselves and our children that all this mandates a lifelong investment of time, energy, money and devotion. I believe that we can and we must. At the risk of sounding quaint, God wants us to.
After a century of failure, after contemplating the wholesale flight from the minimal Conservative standards their rabbis once spoke about, the author amazingly still finds room for a reconstituted Conservative laity. He does not claim any real action plan, but holds on to the quixotic belief that it can and must be done, although offering no new ideas of what will induce people to switch course as the ship runs out of fuel. What is there that has not already been tried and failed? He offers hope, and change. (Where have we heard that before?) It must be done because "G-d wants us to."
Optimism should be applauded, but there is some irony here. Both of these quotes come from the same op-ed in the Washington Post. They are both the work of one author – Rabbi David Wolpe, of Los Angeles' Sinai Temple. Rabbi Wolpe has been one of the most articulate and successful wielders of the wrecking ball directed at the edifice of traditional Jewish belief and practice. A number of years ago he invited the Los Angeles Times to listen to (and then report in Column One) his Pesach sermon telling a crowd of largely Persian Jews with traditional leanings that the Exodus likely did not really occur. More recently, he announced with pride (no pun intended) that he would begin to officiate at gay weddings.
I know Rabbi Wolpe personally to be someone of great integrity – this despite our sharing very little theological space. He does marvelous work for the State of Israel. He is bright and charming. But why would anyone believe his claim (or similar claim by anyone in the Conservative or Reform world) that "G-d wants us to" do anything? He and his friends have drilled into all who will listen their view that the Torah is not a Divinely dictated document that is binding and immutable. They have been able instruments of the demolition in their circles of all suggestions that a Jew could turn to a Written and Oral Torah, to find therein the expressed Will of our Creator. Having turned Torah into an infinitely malleable and plastic work that can say anything one wants it to according to the prevailing zeitgeist, how will they convince Jews that G-d wants us to do anything at all?
A genuine action plan for the our heterodox brethren might begin with their reexamining their break with tradition. I am not suggesting that they come over to Torah Judaism en masse – although I would certainly welcome it. Rather, I am suggesting that they create the intellectual space in which a tentative, partial encounter with aspects of tradition would be possible. They can work out the details later.
This might entail asking themselves whether their basis for dismissing a Divine giver of the Law – again, Written and Oral – was overstated. Are there not, indeed, defensible approaches to the challenges presented by some biblical criticism (but not all), by some archeology (but not all) that beckon a Jew to stay loyal to what thousands of years of Judaism cherished as fact? Did they not jettison the old without sufficient cause, casting off the old because of the meretricious allure of the new? Now that the new mistress has proven to be such a disappointment, might it not be time to come back to the loyal and suffering wife? Is it not now apparent that the genius of Judaism is in finding that the only way to nurture a dynamic, sustained, maturing connection with the Shechinah is through living each day with the succession of interactions with the Divine Will that comprise the system of mitzvos?
Yet, there is another bit of irony. Rabbi Wolpe is not the only one without a viable action plan. I haven't seen any coming from our community either. Perhaps our kiruv professionals are doing all that they can, and there is nothing to say that hasn't already been suggested. Perhaps our thinkers are not done thinking, and dramatic new ideas are waiting around the bend. In the interim, I will offer my meager musings to fill the void while others come up with better suggestions.
Here is the first:
Don't be triumphal.
Triumphalism is both uncalled for, and counterproductive. While we have perfect confidence in the ultimate triumph of Torah Judaism, we cannot predict how long our growth spurt will last. We sustained huge losses over the centuries without compromising our eventual survival. It could c"v happen again. It is HKBH's chesed that is driving us through this period of sustained growth, not our tzidkus. We should not be reacting like our team was just announced the winner of color war.
Moreover, it would be morally wrong for us to treat the horrible state of affairs as "their" problem. That is just not the way HKBH does business. This is not a matter of us against them. It is the problem of all of us. While convinced that the positions of liberal Judaism are poisonous, we want to save the patient – not just say, "We told you so."
We don't want to shoot ourselves in the foot. Chazal instruct us not to disparage non-Jews in the presence of a convert. He often cannot help but identifying with his former coreligionists. We have to be sensitive to the realities of how people react. It is one thing for us, in speaking among ourselves, to look at the shambles of the Jewish community and take inspiration from the wisdom of the Torah. It is quite another to assault our neighbors with a sledge hammer when they have no helmet. Not all truth can be heard at a given moment. When it can't, silence is advised. In our individual interactions with non-Orthodox Jews we would like to bring closer, we must speak with kindness, and without arrogance.
So far, I think I have only pointed out the obvious. I have a few more recommendations, but they will have to wait for Part Two.