A Question of Tuition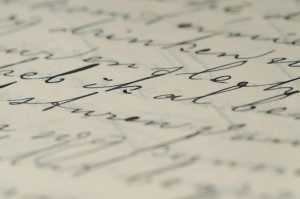 The post a week ago called "A Question of Aliya" evoked a substantial response, all of it to the point.  If there is a need for further comment on my part, it is limited to the observation that I am full of admiration and at least a bit envious of those who took the path not taken by me and who made aliya.  My point simply was to raise a question that in my experience has not been sufficiently addressed, it being how the Israeli pattern of basic education often results in a serious challenge to families with young children that have made aliya.
There is a related issue, perhaps not closely related but still fairly relevant, that is suggested by the title of this post.  High tuition in the United States is a catalyst to an increased number of younger families considering and making aliya.  If the pattern of Israeli basic education may be a disincentive to some families, high tuition is an incentive and, as is true of many decisions that people make, the economic factor is the critical determinant.  I trust it need not be noted that there obviously are younger families, more than a few, who made aliya and for whom tuition and economics were not decisive.
I write in the middle of what is always the worst week for me in the entire school year.  School is open at the five schools that comprise the Rabbi Jacob Joseph School and, of course, in hundreds of institutions across the country.  In shul this morning, a fellow asks about a rebbi he knows whose son is being refused admission to a yeshiva because the father cannot afford the minimum tuition that is required.  Shortly before this was written, a person prominent in Jewish life emailed about a divorced father in Brooklyn whose daughter is being refused admission on tuition grounds.  These situations are just the tip of the iceberg as I am inundated by admission issues at the schools for which I have a measure of responsibility.
My inclination is to side with the parents and not with the schools, even my own, and not because I think all parents are being fair about tuition, but because the children – their emotional health, their educational progress and their Judaic growth – should be what we are most concerned about.  It is far better as a rule that some parents should cheat – and I believe that most do not – than children should be hurt.
Yet, I know that my intervention in these wrenching situations comes at a cost.  Yeshivas and day schools are with few exceptions these days under enormous financial pressure.  There are major schools that are behind in payroll and certainly most yeshivas underpay their staff.  When I side with the parents I always wonder whether I am siding against those who teach Torah to our children.