Anything but Judaism!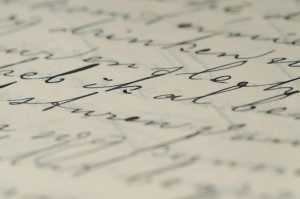 According to a recent study by the Institute for Jewish & Community Research, "Jewish individuals and foundations in the United States gave 95% of their dollars from gifts of $10 million or more to secular causes and 5% to Jewish causes between 2001-2003."
"While Jewish organizations do a reasonable job attracting smaller mega-gifts, those from $1-2 million, they are failing dramatically to attract the biggest gifts that Jews make to non-profits. The trends over eight years are remarkably consistent – Jewish mega-gifts exceeding $10 million to Jewish organizations were rare eight years ago and remain notably infrequent," according to Gary A. Tobin, president of IJCR.
This is an interesting and less-studied side effect of the decline in Jewish affiliation. The wealthiest Jews are passionate about their causes and passionate about giving — willing to donate over $10 million to their favorite causes. Their favorite causes, however, are less and less likely to involve Judaism.
Michael Bloomberg, for example, has given over $300 million to Johns Hopkins University, and in 2006 alone donated $165 million to 1,000 different organizations. The recipient organizations support arts, education, health care, and social services, with a special emphasis on reducing tobacco use. But none of the listed organizations is even a Jewish social services organization, much less one teaching Judaism.
An interesting aspect of the report is that the federations are completely shut out from the world of mega-giving: "federated charitable appeals and human services received no gifts of $10 million or more."
With the declining investment in Jewish causes, it might be argued that lack of Jewish affiliation doesn't lead to a steady decline, but a logarithmic curve — dropping at an increasing rate with each passing year. If that is so, time is running out for Jews without Torah, even more rapidly than we think.