It's About Standards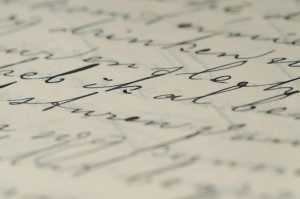 Admittedly, I was as surprised as anyone to see "Gentile Lubavitcher refused conversion" in the Jerusalem Post. While it may be true that the belief that a deceased individual is the Messiah is foreign to normative Judaism, it is quite a step further to say that this belief alone disqualifies a potential convert. Note that this might have some bearing on the previous discussion concerning what is "Outside the Pale" — that although one cannot point to certain beliefs and label them "heresy," one can still say that they place a person outside the mainstream community. [N.B. Comments regarding the aforementioned belief, as well as a continuation of the "Outside the Pale" discussion, will not be accepted in this thread.]
Whatever emerges from that discussion, one point has clearly been made: Rabbinical Courts have standards. It's about complying with the standards, and not a matter of excluding people based upon politics. One can dredge up dozens of stories of dubious conversions held under Orthodox auspices that were allowed to get through — perhaps what is going on here is an elimination of loopholes of that nature. But it is as well-known as it is obvious that the Lubavitcher movement aligns itself with Orthodox Judaism, and supports the growth of Orthodoxy in the Holy Land. If the Court was interested in pandering to its chosen clientele, this is the last thing they would have done.
Contrast, if you will, the following:
"Orthodoxy" is not a separate religion from Judaism. If you have converted to Judaism, under the authority of any legitimate rabbinic authority, you are a Jew. Jewish law does not recognize a distinction between different branches, despite the refusal of orthodox authorities to accept non-orthodox conversions.
Everything that he said there was correct, until he got to the last line. The refusal of Orthodox authorities to accept non-orthodox conversions is because Jewish law does not recognize a distinction between different branches. Jewish law defines a legitimate rabbinic authority, and defines requirements for conversion — these, the Reform writer glosses over. Even if he's never learned a Jewish word, simple logic dictates that you can't espouse the idea that people can pick and choose observances and claim to be following a law. He is playing a political game and pandering to his audience.
And that, fortunately, is what the Israeli Rabbinical Courts are unwilling to do. And even those who disagree with their decisions can respect them for making them. Because it's about standards.