Modern Orthodox or Chassidic?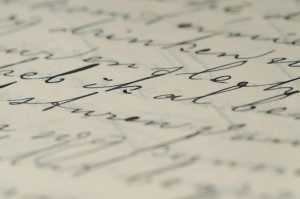 Last week, I was asked to make a shidduch (dating) enquiry, something that occurs on a very regular basis. For the uninitiated, a shidduch enquiry happens after someone I advise has been proposed a date by a friend or matchmaker. Before helping the person to decide whether to proceed, I contact the 'suggestee's' references to check that he or she is stable, pleasant, solvent, etc.
The particular man under consideration (who had been suggested for a woman I know well) had declared his outlook as 'Modern Orthodox' on a dating website for religious singles. In the course of my phone conversation with a very helpful rabbi, I asked him to describe the fellow's religious outlook. Without hesitating, he said 'Chassidic'. Assuming that I'd misheard, I asked him again; this time he said, 'well quite open and engaged in the modern world, but definitely ultra-Orthodox'. I continued the enquiries for a while and then steered the conversation back to his outlook. I asked him again, 'when you say that he is Chassidic, is he affiliated with group X?' to which he responded in the affirmative, noting that he had also studied in their educational institutions.
As an aside, the entire system works on trust: it is reasonable to assume that the information supplied is accurate. It would be frustrating, to say the least, to discover that a man who describes himself as 26, six four and athletic, is actually 43, five three and heavy-set. While of course, this is an extreme and unrealistic example, 'massaging' the truth in these matters is not unknown!
Returning to my phone conversation, I then asked the rabbi to explain why, if the fellow is 'Chassidic', he might choose to describe himself as 'Modern Orthodox'. His answer is what I want to share with the readership of Cross-Currents: 'well, he needs to give himself a broad range of options to ensure he actually gets to meet someone'. What do you think of this? Please tell me in the comments to this article.