Seinfeld at the Kotel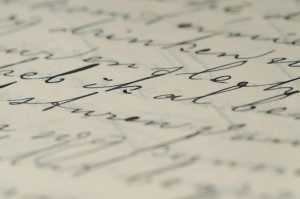 "Dog bites man is not news," so often the good stuff goes unreported or underreported. We offer here a few anecdotes about Kiddush Hashem, and how easy it can be.
Jerry Seinfeld came to the Kotel last leyl Shabbos. He danced with a minyan. It was going well. No one harassed him, no one charged him with participating in the corruption of American culture through the accursed visual media. Perhaps no one recognized him.
But then someone did. A guy in chassidishe levush i.e. wearing a bekeshe spotted him and sauntered over. Went straight up to him, and said, "Jerry, welcome home!"
Jerry will not be coming back to the States with hateful stories about haredim.
A Muslim friend of mine almost didn't fare as well. He is really a good guy, who has worked hard for Jewish interests. He came to the kotel during the week, and was set upon by meshulachim. He responded by taking out his wallet, and handing out money. One of the recipients apparently noticed that the name in his wallet wasn't Kahan but Khan. He then noticed his darker complexion. He came back to him, threw the money at him, and said, "I don't take from your kind."
My friend responded, "That's OK. I can respect that."
The meshulach walked away, but his place was quickly taken by an older gentleman who had seen what transpired. He walked up to my friend and gave him a big embrace, and kissed him.
B"H, the second gentleman made the stronger impression.
Meanwhile, a haredi soup kitchen in Boro Park made it into the Jerusalem Post (I read it on The Yeshiva World ) for offering to its clientele – Jews and non-Jews, a Thanksgiving menu of cholent and turkey. According to the story, local residents were calling in advance to volunteer to help out in serving.
It doesn't always take so much to burst negative stereotypes.