How Worldly?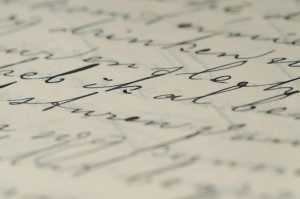 Jonathan Rosenblum's paean to the accomplishments and contributions of Baalei Teshuva are a fitting accessory to the Agudah Convention, which always has provided huge chizuk for the attendees. His article will certainly inspire much commentary and reaction.
Those of us who could not make it might find solace in the recent availability online of a classic from a previous convention, in this case the West Coast Agudah Convention. Although sixteen years have passed, many of us vividly remember the debate between Prof. Aaron Twerski and Dr Aharon Hersh Fried on the topic of "Are Our Children Too Worldly?" Prof. Twerski was powerful and engaging, but it was Dr. Fried who dropped the bombshell in his opening lines: "The question is not whether our children are too worldly, but whether they are worldly enough!"
It got even better after that. (A small number of kanaim/ zealots were seen making a bee-line to the payphones to phone various East Coast personages in protest. The vast majority of the audience gobbled up the rest of his presentation respectfully.)
Rabbi Dr. Fried is a Munkaczer chasid, professor at Stern College, and authority on special education, with great traction in the haredi world. (A number of years ago, it was he who took on the rapidly spreading belief in "facilitated communication," through which otherwise uncommunicative autistic children used computers to send messages from beyond, usually in broken Brooklyn yinglish. He is respected enought that Hamodia printed his scathing report, despite the fact that facilitated communication had gained a following in some yeshiva circles.) He committed the presentation to paper, with significant upgrades. It was published in volume 4 of Hakirah, whose policy is to make its contents available when an issue sells out. That time has arrived; the article is now available for free download.
I will throw out some tidbits as bait. Keep in mind that his observations are not those of a disgruntled lone ranger. He backs up all his assertions with anecdotes about and conversations with gedolim of the past.
Communities faced with these breaches in their walls usually respond by rededicating themselves even more zealously to building still higher and thicker walls. It does not work.
And this:
There is an unwritten but whispered rule amongst Bais Yaakov girls that, "If you have some really serious questions, whatever you do, don't ask your teacher, not unless you don't care what it does to your shidduch chances!" This attitude towards thinking and questioning drives away some of our brightest and most honest young people. It also flies in the face of Rishonim like the Mabit who insist that it is imperative that we learn to think and to question and to chase down answers on our own
.
And this, from the Baal לבושי שרד:
The masses, when they see a foolish person who doesn't know enough to do bad and also doesn't know anything about worldly matters and who behaves in foolish and crazy ways, they consider him to be the holy one. But (on the other hand) when they see a wise man conducting himself in the ways of the Torah, without deviating to the right or to the left, all of whose ways (the Torah's) are pleasant (i.e. moderate), he is not as highly regarded in their eyes because they think that the Torah, God-forbid, commanded us to be idiots, not to know anything about worldly matters.
Most readers of Cross-Currents, I suspect, will find the entire article an intriguing read.
While you are getting used to downloading from Hakira, make a point of getting a remarkable tour de force on Maharal and the explication of Aggada, written by my good friend R. Chaim Eisen of Yerushalayim. When it first appeared, I called him to ask if he had written the article (with more substance in the footnotes than most people can digest in a lifetime) just to embarrass me for writing my sefer on Maharal. Had I known then how little I knew of the context of Maharal's contribution, I don't know if I would have written it!