Halacha is Not a Chinese Menu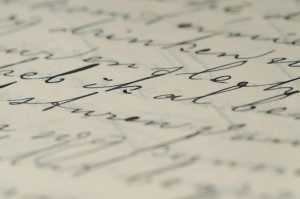 Most issues raised by Rabbi Marc Angel's recent essay on conversion standards are not going to change the quality of your life, unless you are a candidate for conversion. One issue does, and it deserves the attention of all committed Jews.
First, we turn to the background. It gives me no pleasure to have to take strong issue with the author of that piece. Rabbi Angel has a distinguished record of service to the rabbinate in general and as the spiritual leader of Cong. Shearith Israel, the Spanish and Portuguese in Manhattan that is so saturated with history, that it deserves a place in the hearts and minds of all traditional Jews, Askhenazic and Sephardic.
Many have already taken issue with a number of points he made. Rabbi Angel laments that there is increased pressure to restrict conversion to those who commit themselves to a fully halachic lifestyle. "[The] narrow view gained traction only as recently as 1876 when Rabbi Yitzchak Shmelkes ruled that conversion was to be equated with an absolute commitment to observe all mitzvot. Any candidate for conversion who was not committed to becoming fully Orthodox in observance was to be rejected." He treats this as an aberration of halacha, because "great rabbinic voices opposed this radical change in approach. They favored maintaining the far more flexible and inclusive views of the Talmud, Maimonides and Shulchan Aruch."
No person who has ever worked through any of the responsa of the Bais Yitzchok could believe for a moment that he would decide against "the Talmud, Maimonides and Shulchan Aruch." Rabbi Angel means that while those texts all make it abundantly clear that a convert who rejects any part of the Torah he or she has learned, it is not clear from a simple reading of them that the court needs to project whether the candidate will comply with what he has not yet learned about. Silence about this leaves room, in Rabbi Angel's opinion, for differing opinions.
Yet, as the Gemara says, words of Torah on a given topic are often sparse in one place – but abundant in another. Sleuthing what the Gemara actually holds about an issue is what responsa are all about, and precisely what Rabbi Shmelkes does in his masterful responsum. He culls the evidence, abundant in other places in the sugya, as to what acceptance of the mitzvos is all about, and reaches the conclusion that he does. Whether one accepts his conclusion or not – and the vast majority of those who followed him did – it is meant of explain the Talmud, Maimonides and Shulchan Aruch, not to differ with them. The Bais Yitzchok did not seek to innovate, so much as to explicate.
I am personally unaware of "great rabbinic voices" who embraced a different conclusion, other than the single voice cited by Rabbi Angel – Rabbi Benzion Uziel zt"l.
The issue that does affect everyone (is transformative, as we say here in California) jumps out at the reader in one sentence: "Historically, the halacha has allowed rabbis to draw on the full array of halachic sources; to consider the nuances of each individual conversion case; to use their own judgment on whether to accept or reject a candidate for conversion."
I don't know what Rabbi Angel meant, but the words themselves can easily be misunderstood as supporting a misconception of halacha that often surfaces on Orthodoxy's left-most fringe. Bluntly put, there are people who believe that as long as you play the game of halacha by its general rules, every one is a winner. Ask the question, apply halachic "procedure," and what ever bottom line you come up with is fine with G-d. In complex areas, this means treating halacha like a Chinese menu: take two poskim from column A, and one from column B.
Halacha, of course, is not a Chinese menu, and its rules call for assigning weights to different opinions. Without, chas v'shalom, taking away from the kavod of poskim many times greater than this author, all decisors are not created equal. There is room for embracing a lesser opinion, and even a minority opinion, especially by students, members of that rav's community, and in times of dire necessity. When the stakes are unusually high – such as affecting the ongoing behavior of thousands of people over a long period of time (e.g. eruv), or the personal status of generations of people interacting with the larger Jewish world (e.g. conversion) – it becomes more important to follow the arguments with the most halachic presence. Making decisions about whose opinion means more has been a feature of psak for centuries. Poskim had to decide which Rishonim trumped other Rishonim; how much extra weight to assign to the Magen Avraham and Taz, and even how to choose between them when the arguments seemed fairly evenly matched, and each enjoyed many adherents.
In many cases, the answer was generally clear cut. Take a hypothetical dispute that boiled down to the opinion of R. Akiva Eiger against the Minchas Elazar. All other things being equal, I cannot imagine anyone going with the latter. Neither, for that matter, could I imagine too many going for R. Uziel, כבודו במקומו מונח, over the Bais Yitzchok.
It is, I think, quite dangerous to suggest that as long as the opinion of R. Uziel is available, there is no bar to the Israeli Rabbinate – charged with setting policy on personal status of the largest community of Jews in the world – embracing it, regardless of the cogency of arguments to the contrary.
Rabbi Angel quite likely meant something else. Until we find out, however (and he would certainly be welcome to respond here), it is important for the rest of us to understand that halacha is not like shopping for a can of beans in a market. Not all brands are the same.