Bible Codes Announcement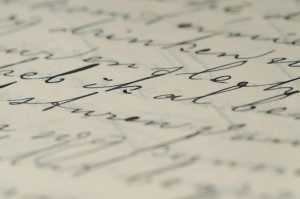 My other favorite publication, Jewish Action, just released its fall issue. It contains a revisiting of the Codes controversy, in the form of a Sarah Shapiro interview with Harold Gans. (I've been trying to lure Sarah to join CC as a regular. She is still welcome, even after taking the wrong side on this issue. We won't hold it against her – especially since my friend Yaakov Menken is also on the other side!)
The interview attempts to update JA's coverage, which last visited this issue nine years ago. The introduction implies that there are new developments in the story. The review also refers to "an Orthodox rabbi who is one of [the] critics [who] declined to be interviewed for an article that would lend credence to Torah Codes."
Both of these are true. The refusenik, c'est moi. Part of the reason for my refusal is that much has happened in the last nine years. We understand the methodology of the experimenters much better. We've had an opportunity to subject the phenomenon to other tests, including one agreed upon in advance by both sides. We've seen some of the problems generated by people coming to believe that this is really a part of Torah. And most importantly, we've had an opportunity to sit at a more than friendly Melave Malka in my home with Prof. Rips and Prof. Haralick and talk openly and respectfully about our differences.
The way Prof. Barry Simon and I see it is that nine years ago we saw the Codes as probably without merit, and possibly dangerous.
Things have changed. Today we regard them as definitely without merit, and certainly dangerous to the Torah community.
The rest is perush, which will be available, BE"H, in the form of a FAQ that we will be releasing, but with the Yomim Tovim upon us, it is not likely to see the light of day till December. (We would have preferred a side-by-side presentation within the pages of JA, but apparently someone was not willing to do this unless the other side saw our presentation in advance. We were not willing to give them that advantage, since we had the last time, and it worked extraordinarily to our disadvantage. No problem. Putting our response on the web instead ain't chopped liver.)
In the meantime, B"H most of the key players are friendly and civil to most of the opposing key players, which is why we can hazard this posting shortly before the Yemei Hadin. To the best of our knowledge, everyone is in this L'shem Shomayim.
When our FAQ is ready, we will get the word out, BE"H