Saving Mother Teresa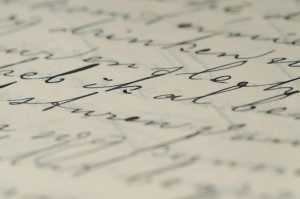 Time Magazine's cover story this week provides an opportunity for what Einstein (and others) called a "thought experiment."
Time examines a different side of Mother Teresa. A veritable icon of spiritual strength and confidence in the eyes of the public, she spoke privately of a spiritual angst over the last fifty years of her life, in which she could not feel the presence of G-d. Remarkably, this dry period began just as she had extracted permission from her superiors to begin her ministry to the poorest of the poor on the basis of the direct communications she claimed receiving from G-d. Till the end of her days, she wrote to a string of confessors and confidantes about her unrequited love and her inability to pray. She questioned her very belief at times, but her faith trumped her doubts. During the entire period, she knew only one period of spiritual peace – five weeks in 1959.
Response to these revelations is predictably varied. Atheists like Christopher Hitchens believe that she secretly had discovered the "truth" (c"v); believers see her story as the triumph of faith over inner darkness.
Here's the experiment. What if a Jewish Teresa had reported the same feelings? What would we have told her? What concepts and images would we have invoked for her, to help her through her crisis? I ask the question not because it is our place to comment on the inner workings of a faith system that is not ours, but because answering it may help us better understand the tools we have available to us as Jews, and to help those in similar straits.
When I framed the question in my own mind, three ideas instantly came to mind: the Maharal on Hallel; Shabbos; and the Nesivos Shalom on Gershon, Kehas and Merari. I present them in the hope that readers will come up with more – and better – ideas.
In Chapter 61 of Gevuros Hashem, Maharal considers the Gemara's (Shabbos 118B) frowing upon the individual who wishes to recite Hallel each and every day. Such a person (apparently intoxicated with the beauty of life, and the display of G-d's closeness within it) does not really bring glory to G-d, insists the Gemara.. To the contrary, he is מחרף ומגדף, he blasphemes G-d. Hallel, Maharal explains, is recited upon recognition of the miraculous Hand of G-d doing His bidding. If one recites Hallel every day, he sees this intervention in everything. But surely not everything we observe is consistent with the characteristics of G-d we know to be true: His goodness, justice, fairness, etc! Terrible things happen in this world. If they happen within the context of a natural order of existence – a natural order valuable enough to Hashem for other reasons so that He is loathe to disturb it, except at very special times – this detected evil is at least dimly comprehensible. But if we argue that the Hand of G-d (not just the remote Will that keeps everything going) actively coordinates all the phenomena we see (which is what that daily Hallel presumes), then we are attributing to Him some pretty nasty stuff, inconsistent with His real nature. Better to come to grips with cruelty and deprivation as a consequence of Hashem showing too little of Himself, than from displaying too much.
Mother Teresa chose to frequent the places that Hashem, k'vayachol, makes Himself the most scarce. She spent her waking hours, 365 days a year, in places where human beings were designed to least recognize Him, where He was the most hidden. (The Sfas Emes explains מרבה נכסים מרבה דאגה (with increased possessions comes increased worry –Avos 2:7) in a similar manner. Hashem is by and large hidden from immediate perception in the pedestrian objects of the physical world. Our encounters with these objects leave us unconnected from Divinity. The more such objects we possess, the more periods of spiritual disconnect we experience.) Teresa, while hanging out in the right neighborhood to do much good, was in the wrong part of town to sense the immediacy of G-d. If explanations can offer some relief from spiritual malaise, then I imagine people would show the Jewish Teresa just why her sense of separation from G-d is understandable.
For the Jew, there is a traditional antidote to spiritual depression, one that offers far more than understanding and recognition. Shabbos was the antidote for centuries for all that could deflate and crush the average little guy. On Shabbos, if a person was not a melech, a king in his own house, he was certainly a ben melech, a prince sitting at the well-set table of the Monarch. Life could be oppressive for six days; looking towards a day of uplift and reconnection with G-d made the other days of the week livable. A Jewish Teresa, I would think, would be counseled to carefully upgrade the quality of her Shabbos experience.
This will not work for everyone. Alas, some people, try as they may, never experience the sense of connection they so desperately seek. They don't feel the closeness over a blatt Gemara, they don't sense it during davening, they don't even bask in the afterglow of an uplifting Shabbos. After a while, many such people simply give up on the idea of spiritual growth – or even on Yiddishkeit itself.
One master recognized just how common this syndrome is today, and had both the foresight to address it, and the depth to put it in a theological context. The Slonimer Rebbe zt"l visits and revisits this phenomenon in his writings. My favorite locus for discussion is his discussion of the three sub-groups within Levi, found in his first piece on Naso.
Kehas gets top billing, deservedly so. He carries the holiest appliances of the Mishkan – the shulchan, the menorah, the mizbachos. He can count on constant connection with ruchniyus of the highest order.
Gershon occupies one notch lower. His name comes from the root גרש, and indeed he feels that he is sometimes pushed out from the presence of G-d. He has his good days and his bad days. The challenge is to keep equilibrium on the seesaw.
Then there is Merari. His very name implies bitterness. In the Rebbe's words:
He finds himself perpetually in darkness. He feels nothing savory in his Torah and his service of Hashem. He lives like the ox in its yoke, and the donkey under its burden, with a labor that breaks him. All his days are impoverished – even Shabbos and Yom Tov. [Unlike his two brothers,] the Torah does not use the term נשא את ראש regarding Merari, because for him there is no ראש, (no transcendent vision) to speak of.
These three archetypes are widespread, certainly not limited to the sons of Levi. We can easily identify all three types in the people we know. Moreover, most people will go through each of these phases. Merari's task, says the Rebbe, is exactly what the Torah specifies for the original group: carrying the burden. Merari had the least exalted job. They were shleppers. They shlepped the least exalted part of the Mishkan – the disassembled timbers that formed the walls. The Merari personality is charged to do his job faithfully, loyally, and responsibly. Any spiritual high – or lack thereof – does not enter the equation. If the job is boring or uninspiring, Merari shows up for work regardless.
The Jewish Teresa, then, might benefit from a crash course in the dignity of labor – of uninspired but faithful labor for the sake of Heaven, without any strokes from the Boss.
The Rebbe's best line, though, is yet to come.
At the end of the parshah, the Torah combines all three sons…על פי ד' פקד אתם ביד משה איש איש על עבודתו The amount of pleasure that each Jew brings to his Creator is a result of his doing what is within his ability to do….
No role in life is a priori more cherished than another. The Jewish Teresa can be assured that there is nothing theologically jolting about finding oneself in a Divine shadow, rather than a Divine light. Sometimes, Hashem asks that we continue to plug away, without the payback that we have come to expect should follow.
Seen through Jewish eyes, Christianity invests an inordinate amount of theological energy on the idea of Love. Jews, to be sure (and to the surprise of many Christians) have at least the same expectation of finding love (or Chesed, from where it comes) as the most important element of the inner essence of G-d. Jews, however, are aware of other midos, other facets within Hashem, at least insofar as we puny mortals can see. Mother Teresa may have had a particularly difficult time in reaching out with love, and not sensing it returned to her. A Jewish Teresa would likely not be as devastated, knowing that Hashem has many other ways of relating to humans.