What is the "Haredi Education Law?"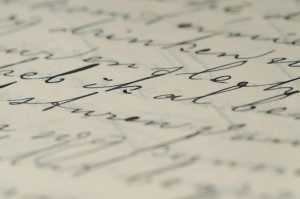 As one person pointed out in comments this afternoon, the two Degel haTorah representatives are negotiating to join Olmert's failing government. Their intended goal is to ensure passage of something called the "Haredi Education Law," under which, according to Yediot, "local authorities will fund state schools and non-state schools equally."
It is interesting. The commenter accurately pointed out that jumping aboard Olmert's sinking ship "incites secular society to look at the Torah observer as self-absorbed, small minded and bribe-able." The interesting thing is that this is exactly how the secular Israelis look at the Torah parties when they negotiate funding for their schools on an annual basis. So this becomes a matter of long-term vs. short-term interests. By passing the Haredi Education Law, this very perception will be avoided each and every year down the road, for students' education will be (correctly) regarded as a right, not a bargaining chip and an excuse to decry charedi "extortion" for the privilege of educating children. And as for Olmert's government, I suppose the Degel representatives believe that it can do little more harm than it has already done.
It was my understanding, however, that "equal" funding meant equal funding per student. Yossi Beilin, however, writes for Ynet that "the funding of special schools should be based on the exact same criteria accepted at regular schools. That is, if the assistance is based on the number of students, this will be the case at the special school as well. In fact, the Orthodox are demanding for themselves, or their schools, in the name of the demand for equality, much greater funding than the rest." [emphasis added]
I know that his claims of much smaller class size and two teachers per classroom in the charedi schools are bogus — but, if the funding were per-student, this would also be irrelevant. Is the Haredi Education Law designed to ensure equal, per-capita funding, meaning Beilin is making this up as he goes along — or is there something inequitable about the law?