What Is Wrong With This Picture?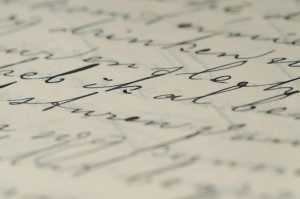 Watch this video at your own peril. It will be painful.
You will see young, happy Israelis. They are exuberant, articulate, and full of confidence. They seem pretty clean-cut. No tattoos or piercings or gaudily colored hair. Several have families, including well-behaved kids, who also look happy. Their preferences in music tend to the upbeat-expressive, rather than raunchy or gothic. They did not shirk their duty to the IDF.
They are not from religious backgrounds, but they light candles Friday night, have mezuzos on their doors, identify with the Jewish calendar. Some wear tzitzis. Most surprisingly, unlike secular Israelis, they embrace Tanach enthusiastically, claiming complete loyalty to its spirit and its demands.
They do not see any contradiction at all in accepting Yeshua.
They definitely don't see themselves as Christian. Their ranks are swelling in Israel. They have 15 congregations in Yerushalayim alone. Yerushalayim!
These are not the people we were taught to believe are the targets of missionaries – the poor immigrants, who fall prey to the wiles of deceptive proselytizing, and free food, and better schools for their kids. As much as you can tell from one short video, they seem to come from a different class of people
Watch their extemporaneous prayers, their joyful and wholesome group singing. They seem to have gotten the message that G-d loves them.
How did it come to this? The friend who sent this to me is an evangelical leader who tried hard not to be triumphalistic in pointing it out to me. He told me that in the last 5-8 years, some of their congregations have gone from 50 to 500 members. How do all these people live in the land of Israel and miss out on the idea that the Jewish G-d stood for love well before the competitors moved in?
Maybe the answer is too obvious. Maybe, if you are an outsider, the religious choices all seem hopelessly unattractive. [Note: the following lines are not my own thoughts, chas v'shalom, but a projection of what Jewish life must look like to some people looking in.] On the one hand are the folks in black, off on the margins of society, living in self-perpetuated poverty in a climate of enforced sameness, with leaders who never seem to smile for the press shots. On the other hand are more modern folks who seem to have confused land and territory with essential religious principle. To find people who manifest their happiness, you are left with people who make a point of jumping out of cars in traffic, who are devoted to a leader who died a few hundred years ago, and who've created a new Jerusalem in the Ukraine while chanting a strange mantra, when they are not busy painting it on the sides of buildings. Unless you are attracted to their cousins who are a bit more conventional, except in thinking that their deceased leader is still alive.
Have we all, in attending to other parts of our avodah, failed to make visible and palpable to others what they need to sense – that Hakadosh Baruch Hu is full of abundant love for all of us? Chovos Halevavos writes that the mark of a chasid is a constant smile, broadcasting his happiness in being a servant of Hashem. Why are the messages we broadcast getting lost in all the static?
Or am I too upset to see more cogent explanations for this growing tragedy?