Schorsch's Problem Isn't Orthodox Jews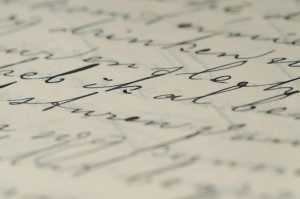 Reading Jonathan Schorsch's latest salvo in his debate with Rabbi Shafran, I can only say that I am struck by how incredibly disingenuous he is. He is marketing a particularly virulent hatred, while piously dressing himself in the holy mantle of "Ahavat Yisrael," even going so far as to beg readers to believe "that my pleas come for the sake of heaven, out of love of Torah and for all Jews." He doth protest too much, methinks.
If he really wished to engender love and brotherhood, then even were he entirely right on the facts he would have silenced himself by now. Why? Because an article in the Jerusalem Post, telling a predominantly non-Orthodox audience how the Orthodox hate them, will not create love. He's not writing a rebuke towards the audience that (according to him) needs it. So even if he were right he would be wrong.
All the more so when his essay distorts the facts, puts words in Rabbi Shafran's mouth, and turns truth on its head. The essay speaks for itself: his goal is not Ahavat Yisrael, but more of the old, tired Ortho-bashing, spawning hatred by crying hatred where none exists.
In the end, he plays his hand. His problem is not with Orthodox Jews, but with traditional Judaism itself. He says regarding those who fail to "think for themselves" about "the supposed 'minimum standards' – the divine authorship of the Torah, divine providence, resurrection, etc.," [emphasis added] that "one denies one's God-given intelligence… one kills important and healthy parts of who one is." In what can only be described as a stunning level of chutzpah, he then asserts that this is "what Torah comes to teach us." "Torah should lead to expansive consciousness, not small-mindedness," he writes. It's chutzpah, and a willful blindness to what the Torah actually comes to teach us — that there is a G-d Who gave the Torah and Who watches over us.
Schorsch persists in conflating beliefs with people, a fallacy that Mrs. Katz effectively skewered this morning with nary a word of her own. What I find bizarre is that Marie Coyle found it necessary to defend herself as being merely against eating disorders, as compared to the people who have them. I am not aware of any group of anorexics busy propagating a myth that those opposed to eating disorders hate anorexics or don't think they are real people, to parallel what we who were raised in the heterodox systems learned since Hebrew school.
Schorsch asks, "If Orthodoxy is going strong, 'making' so many new Jews, why the constant need to delegitimize other streams of Judaism?" Give this man an award for hypocrisy, please. For the record, I see far, far more written about how the Orthodox are backwards, benighted or evil than I ever hear about the Reform or Conservative movements' lack of legitimacy — even on Cross-Currents, which is supposed to be a counter-balance to the media's steady drumbeat. If it weren't for the Jonathan Schorschs or David Ellensons of the world, leaping to collect anti-heterodox statements by Orthodox Jews wherever they might be found, then I'd live in an Orthodox community, surrounded by Orthodox Jews going to Orthodox shiurim and synogogues, and hear nary a word. The strongest critique of Conservative Judaism written recently has to be the one read at the last JTS graduation by Jonathan Schorsch's father, then retiring from the office of chancellor.
He claims it is the "Torah of separation and exclusion… that leads a rabbi to instruct a ba'al teshuva to no longer eat at the house of his non-Orthodox parents, a case I had the displeasure to witness." Without filling in details, Schorsch appears to say that gedolim [great Rabbis] would eat hot meals off plates that last were used for ham and eggs. Somehow, I for one find that hard to believe. I have never heard a Rabbi discourage a baal teshuva from being in his parents' home, honoring his parents, eating Kosher food together, doing what is possible together, and could only imagine it if the parents were causing psychological harm by fighting an ongoing war with observance, as embodied in the body of their child (I know of at least one such case, but at that point the parents were telling the child to stay away, rather than the other way around). Does Jonathan believe a vegan has to eat eggs in his or her parents' home, or is it only standards of Kashrus that should be treated as a triviality?
Rabbi Shafran referred to "a quick look at any of countless articles in the Orthodox media calling on readers to reach out to and care about all their fellow Jews." In Schorsch's distorted thinking, this morphs into an example of "a well-founded principle of legal history: When a law or correction of a transgression is repeatedly promulgated, it is because the problematic behavior continues to be widespread." Now if Schorsch were asserting that there are miscreants who act and speak inappropriately in any community, including the Orthodox, he would not be wrong — Rabbi Shafran was the first to call such things "deeply disturbing." But what Rabbi Shafran was actually referring to were articles encouraging all sorts of chessed, acts of kindness, without reference to any label.
For example, since it is so easy to find on the web my first thought was to find the site of the OU's Jewish Action magazine. Although Rabbi Adlerstein is a frequent contributor, I confess that I am not a subscriber, and had no idea what I would find: an article on the virtues of providing "care of the physical and spiritual needs of the dead," one on Hachnasat Orchim (welcoming guests), and a third on care for the long dead through restoration of cemeteries.
None of these articles discuss the level of Jewish observance or denominational affiliation of the recipients of care. This is what Rabbi Shafran was talking about. Do you get it now, Mr. Schorsch? Whether the Shabbos guest is observant or non-observant makes no difference — it's still a mitzvah. A fourth article honors a family with five special needs children, three of whom are Jewish children that they adopted. You can be sure, Mr. Schorsch, that they did not inquire how observant the parents were before taking on the incredible responsibility of caring for those Jewish souls.
But here is the kicker. Schorsch writes, "the organizations Shafran describes may all do wonderful things, but they all share the same goal, turning non-Orthodox Jews into their vision of what an Orthodox Jew should be." Were he only speaking of outreach organizations, we could merely call Schorsch evasive. A minute ago he was arguing that the Orthodox hate the non-Orthodox. Whatever their motives, the multitude of outreach organizations and kollelim do put the lie to Schorsch's claim.
But he isn't only talking about outreach organizations, and that's why the lie isn't merely to be "put." To accuse Chai Lifeline or the "Satmar ladies" of any motivation other than sincere care for other Jews is libelous and disgraceful.
That is pernicious hatred, and it needs to come to an end. If Schorsch writes further on this issue, I for one hope it will be merely to apologize for virulent and entirely unwarranted comments. He, too, is a precious Jew — and we can hope that he will realize that what Rabbi Shafran wrote was genuine and on the mark. Orthodox Jews do not hate the non-Orthodox, even those who write hate-filled articles to inflame passions against us. For our part, we still hope one day for Jonathan Schorsch's return to Judaism — not merely in practice, but in belief and community as well.