Proof: no tikkun olam without G-d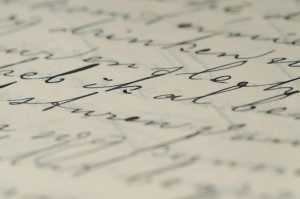 In his post, "The Hijacking of Tikkun Olam," Yitzchok Adlerstein wrote, "Tradition always understood that any human attempt at effectively remedying the world is doomed to failure." In response, reader Gershon Josephs asked, "I had not heard of this tradition. Do you have a source for this?"
Because so many people, it seems, have never heard of one of the main foundations of Jewish tradition — namely, the principle that we can accomplish nothing without G-d's help — I hereby supply three Biblical sources in answer to Gershon Josephs' request. I hope that these will spread through the ether like a good virus.There are many more, scattered throughout the Torah and Talmud, but these will do for a start.
Tehillim 127:1 "If Hashem will not build the house, in vain do its builders labor on it; if Hashem will not guard the city, in vain is the watchman vigilant." (Psalms)

Devarim 15:11 "For destitute people will not cease to exist in the land; therefore I command you, you shall surely open your hand to your brother, to your poor, and to your destitute in your land." (Deuteronomy)

Yeshayahu 2:1-4 "It will be in the end of days…they will beat their swords into plowshares…nation will not lift sword against nation, and they will no longer study warfare." (Isaiah)
To a Torah Jew it is a truism that we are obligated to do what we can to alleviate suffering and bring peace to the world — that is what chessed is all about — and equally obvious that we can accomplish nothing without Hashem's help. We must therefore daven and keep His mitzvos and do everything possible to stay on His good side and merit His help.
War will never cease until Moshiach comes. Only then will all weapons be turned into peaceful tools, not before. For now, as long as there are evil people and evil nations in the world, the good people and the good nations cannot disarm, no matter how much they long for peace.
There is no possible social or economic arrangement that will eradicate all poverty. America has come as close as any country in history has ever come — our "poor" people suffer from obesity and diabetes, for goodness' sake! — but poverty can NOT be completely eradicated. Only when Moshiach comes will this change. The verse I quoted from Devarim is explicit in saying that there will ALWAYS be poor people and for that very reason the mitzva of tzedaka will ALWAYS be applicable.