Here's Our Chance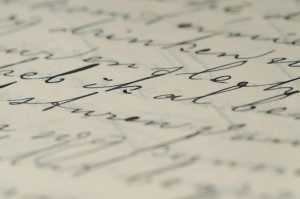 Note: Fellow C-C contributor Toby Katz e-mailed me to say she enjoyed my last post, but that some of its important points appear too far down for some Internet-age readers accustomed to skimming pieces and moving on. I hasten to follow both her advice and the example of her own last post, albeit without the sparkling wit thereof (having been to the Katz home last week for a wonderful pasta dinner and delightful conversation, I can attest that her family's hospitality is as top-notch as her commentary).
The New York Times opened an editorial this past week on campaign finance this way:
Congress is still haunted by the black hat and easy-money grin of Jack Abramoff, the über-lobbyist who is in jail now but reportedly talking freely to investigators.
"Black hat"?! Am I the only one who finds this reference to the headgear of the most infamous Orthodox Jew in Washington jarring at the least, if not a tad sinister? Hey, I readily confess I have no love lost, and more, vis a vis the Times, only the tip of which dismay have I documented on this site. But then again, anyone familiar with the checkered record of the Times' on Jewish matters, religious Jewish ones included (those unfamiliar can begin with Laurel Leff's Buried by the Times on the Holocaust era and proceed from there), ought not fault me overly for that, and might even understand why I hesitate to give the editors the benefit of the doubt on this strange turn of phrase. The only question, to my mind, is at what level of consciousness did someone on the Times editorial board decide to insert those words.
But wait, fellow Times-loathers — we just might have a fleeting opportunity to do something about The Problem. This just in: Lev Leviev's Africa Israel Investments has just purchased, at a price of 525 million dollars, the Times' present home near Times Square. True, the newspaper will be relocating as of July 1 to another building on Eighth Avenue, but until then . . . perhaps we could enlist chareidi sympathizer Leviev to cause some mischief, perhaps even facilitate an accidental shutdown of Times operations. . . The possibilities are endless.
Then again, maybe the smart thing would be to clam up for now and instead save my machinations for the next meeting of the Elders of Anti-Zion, our little cabal of chareidi aspiring world dominators, whose next protocol-drafting meeting is . . . let's see, looks like its happening near the coffee bar in Shomrei Shabbos next Thursday evening at 7 PM, ending just in time to catch Rabbi Frand's shiur on video. (He's in on this too?!)