Sorry, Rabbi Ellenson, but it's not Hatred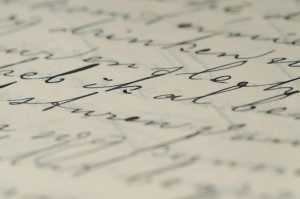 The President of Hebrew Union College has written his latest screed denouncing the Orthodox, and, just to be sure the article is as inflammatory as possible, either he or the Forward's editors have entitled it "Obscene Orthodox Hatred Demands a Clear Denunciation." But he produces no evidence of Orthodox "hatred," much as he tries to inflame the passions of his non-Orthodox and secular readers against the Orthodox.
He points to two symptoms of this "hatred," both involving Sephardic Rabbis and congregations. In the latter example, a Sephardic congregation "threatened to disrupt" a Memorial Day ceremony if a Reform Rabbi, Michael Boyden, was introduced as HaRav and asked to say the Kel Maleh prayer in memory of the dead. It is not clear what they meant by "disruption," but we should not leap to conclude that they planned to storm the podium. And when one actually bothers to listen, one finds that what the Orthodox Rabbi was saying was not at all unreasonable. It turns out that the organizers changed the protocol for the event, leading to objections from multiple bereaved families:
"The protocol of Yad Labanim calls for 'El Malei Rachamim' to be chanted by a cantor," [the Rabbi said]. Dozens of grieving families opposed the addition of Boyden to chant the prayer, he said. "In Remembrance Day ceremonies," Hiller continued, "you have to be sensitive to others' feelings. I'm here 20 years, and it's never been a grieving father [who read 'El Malei']. There are people who have been here 30 years who have never been asked."
So Rabbi Ellenson makes a great noise about the fact that Rabbi Boyden is himself a bereaved father, but he ignores the feelings of the multiple bereaved families who objected — whom, according to Rabbi Hiller, numbered in the dozens.
Rabbi Reuven Hiller, the local Orthodox rabbi behind the incident, made no bones about his motivations, saying: "If he wasn't a Reform rabbi, we'd let him do it, but with Reform rabbis, their belief in God is questionable. I've had long conversations with my cousin, a Reform rabbi in the U.S., and it's a very far thing from what Judaism always was. So the Reform can't represent the entire audience as a prayer leader. They should find someone who is in the consensus" to chant the prayer.
This was not, as Ellenson dishonestly portrays it, a face-off between "the local Orthodox Sephardic synagogue" and a bereaved father. It was a face-off between dozens of bereaved parents, and one. Nor can Ellenson dismiss those dozens as having no legitimate grounds to object. As a modern-day leader of Reform Judaism, Rabbi Ellenson cannot simply ignore the fact that Reform Judaism was founded upon the conscious rejection of all that traditional Jews hold dear, and then act with wonder and amazement that traditional Jews would consider it inappropriate to appoint a Reform Rabbi as their representative in a prayer to G-d.
Which brings us back to the first "example" of "Orthodox hatred:" that the former Israeli chief Sephardic rabbi, Mordecai Eliyahu, said that "the Holocaust was divine punishment meted out against our people on account of the sin of Reform Judaism."
Welcome to the world of traditional Judaism, Rabbi Ellenson, where we point fingers at ourselves first. When G-d punishes the Jewish People, it is for a reason. The Torah promises us that. Jews don't worship gods who are capricious nor evil. We pray to Kel Maleh Rachamim, G-d filled with Compassion (or Mercy), because that is who He is. We may not understand. We look at something as huge as the Holocaust, and do not understand. But we are called upon to look at our deeds and wonder why.
Clearly, Rabbi Eliyahu was not claiming that those who died deserved to die. The majority of the martyrs were observant. 80% of the Chassidic world was wiped out, and every major yeshiva and Chassidic court was either destroyed or displaced.
More accurate listeners state that Rabbi Eliyahu also did not say that this is why the Holocaust happened, but speculated upon multiple things we as a people had done wrong, this among them. Now I know that Ellenson thinks Reform did nothing wrong — but he and his brethren have tossed the old Reform out the window.
Old Reform said that G-d's Oral Law is primitive, has no authority, and is detrimental to spiritual growth (chas milehazkir). Old Reform replaced yarmulkes, talleisim and shofars with a mixed choir, an organ and services conducted entirely in German. And just to put the icing on it, Old Reform rejected the return to the Land of Israel in absolute terms, such as "we know no fatherland except that to which we belong by birth or citizenship" and "Berlin is our Jerusalem."
What Rabbi Eliyahu said was not diplomatic, in the extreme. But he was telling his local followers to stay strong in following the Commandments, rather than following a path that rejects them. Does a modern Reform Rabbi really think it's worth condemning that message?