A woman's choice — a chip on her shoulder or a baby snuggling in her arms?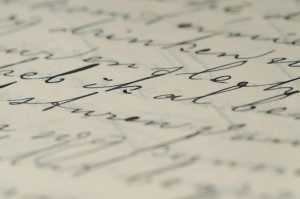 In the current issue of TIME magazine (May 7) there's a short piece with the headline, "For Women, Equal Pay? No Way." The graphic shows a map of the US with each state labeled , "79%" or "75%" or "82%" — the earnings of women as compared with men. The headline is intended to leave the false impression that women still don't get equal pay for equal work. Like one dot in a pointillist painting, this one tiny item by itself is nothing. The problem is that it's part of a bigger picture, a propaganda war in which feminists never stop trying to change women into men, to arouse anger and resentment against men, to create a utopia that would be hell on earth for most normal women.
This dot in the pointillist painting is intended to convey the following subliminal messages: Women earn less than men for no good reason. The only possible explanation for the pay gap is discrimination. In a just society, women would earn exactly the same amount as men. A woman seeing this graph should feel resentment and righteous indignation. A man seeing this graph should hang his head in contrition.
In actuality, the TIME piece (if you read it carefully) says nothing about equal pay for equal work — a goal the US achieved thirty years ago. Rather, it says that women in the aggregate earn 80% as much as men in the aggregate. Well, let me tell you something. The gap has been narrowed as much as it possibly can be in a free country. Almost all of the remaining gender pay gap is THE RESULT OF WOMEN'S OWN CHOICES. The only way the pay gap could be narrowed any further would be if a totalitarian government FORBADE women to take a few years off of work to raise children, FORBADE women to work at easier jobs, closer to home, with shorter hours; FORBADE women to rely on their husbands' incomes. How ironic that the feminists who claim to be "pro-choice" have such contempt for the choices most women actually make.
As Orthodox women, we have the special honor and privilege — and pleasure! — of nurturing babies and children, of bringing new Jews into the world and raising them to carry into the future the torch we ourselves were handed from the past. Everyone knows that pregnancy and childbirth can be painful and difficult. Everyone knows that taking care of babies can be exhausting, dirty and thankless work. What young women too often don't know is that pregnancy can be exciting, that childbirth can be exhilarating, that taking care of a soft and cuddlesome baby can be the most rewarding and delicious thing you ever do in your whole life. Why should a woman want to be a man when our lives are so rich in ways that men can never know?!
All the jokes about Jewish mothers — THAT'S what we should be resentful of, that's what we should fight against! We Jewish women have so much to be proud of, everything we've done over the centuries to keep the Jewish people alive, all the love and intelligence and compassion and creativity we've poured into our children — we should be proud! Why would a Jewish mother WANT to work as long hours as a man, why would she WANT her children to spend all their waking hours in the hands of hired help? And also — a woman whose husband can afford to support her, at least while her children are babies, should be grateful to her husband for his hard work, and grateful to the Ribono Shel Olam that her husband's parnassah allows her the luxury of kissing her baby any time she wants to!
These little dots in the feminist pointillist picture are like tiny poison pricks that damage our young daughters' psyches, and ours', too. We must not let them make us feel that we are lesser human beings if we don't earn as much money as men. We must not let them say that a woman doing a traditional woman's work is a lesser human being.
Oh, do you know who did the study on which the TIME graphic was based? It's there in tiny print: the American Association of University Women — the usual suspects, academics with a leftist agenda. Don't let their ugly subliminal messages destroy our pleasure in bringing up our precious Jewish children!