Rabbinic Controversy and the Lessons of History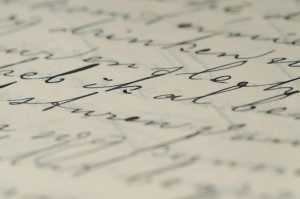 While "those who cannot remember the past are condemned to repeat it," (Santayana) it is not clear that those who do remember escape it. When it comes to rabbinic disputes, that may not be such a bad thing.
Menachem Butler called my attention to a fascinating article on the controversy regarding machine-made matzos. It appears in the 2004 HUC Annual, and is coauthored by Dr. Meir Hildesheimer (yes he is…) at Bar-Ilan. It is not yet available online. The article offers historical background, analysis of the arguments on both sides of two separate flare-ups of the dispute, separated by forty years, and consideration of economic elements of the disagreement. While the chief protagonists were the Shoel U-Mashiv on the side permitting machine matzos and R. Shlomo Kluger on the other, the list of those who also got involved is more than impressive.
Much of the material will make some of us initially uncomfortable. It shouldn't, as I will explain shortly. We would like to believe that all halachic decisions are about legal abstraction, with arguments considered in a cool, detached and gentlemanly manner. The historical record, though, includes lots of things that perhaps shouldn't happen in a perfect world. The chronicle of this dispute includes much name-calling and vituperation – by Torah giants. People who are charged with crimes against halachic humanity lash out at their accusers in retaliation – against the advice of friends and family. Clearly exaggerated arguments and claims enter the fracas. Revisionists appear on the scene, claiming that the original disputants changed their minds, albeit without a shred of evidence. Family feuds are part of the background of the dramatis personae, as well as insinuations that a certain brother-in-law took the wrong side because of a contested claim to an estate. People seized positions and titles that they did not hold. The motivation of some of the less-than-stellar talmidei chachamim (Torah scholars) is not always purely halachic. (One of the chief organizers of the opponents of mechanized matzah stands accused of wanting to regain his reputation as thoroughly frum while smarting from charges that he was too chummy with the maskilim ("Enlightened" Jews who rejected tradition, in whole or part). Whole groups of people – to wit, those terrible German Jews – are accused of being less than authentic, and too eager to embrace modernity. The press gets involved, and adds fuel to the fire.
There are some really surprising elements as well, like the Shoel U-Maishiv printing the entire responsum of a Reform rabbi in his community (Lemberg/ Lvov), together with the reasoning of others on his side (The Shoel U-Maishiv, while strenuously fighting Reform, was a harsh critic of fracturing the organized Jewish community, and maintained good relations with Reform rabbis in his city.) Subsequent developments pad some of the impact of the opening rounds: we learn that there were apparent apologies of sorts later on, and that the Shoel U-Maishiv and R. Shlomo Kluger worked together on other issues later in life.
One quote from R. Yaakov Ettlinger (the Aruch L'Ner) will resonate with many:
It seems that those rabbis (those who would prohibit), whose intent is undoubtedly for Heaven's sake, had no knowledge of the machine, and hearing is not the same as seeing. And if they reject it because it is something new, we, too, the rabbis of Germany, who, thank God, are upright, keep innovations in matters of Torah at arm's length. But that which was innovated by the craftsmen and sages of nature in natural matters – why should we not accept what is good in them, to repair the lacunae in our knowledge, for the purpose of observing the commandments of the Holy One, blessed be He, with greater power and strength, as any intelligent person will judge in righteousness and equity.
The irony of all of this is that the Afikoman is better than the Achilas Matzah. What became of all the nasty stuff, all the mud-slinging and acrimony? Absolutely nothing. More than a century later, none of it survives, and very few would associate the names of the gedolim on either side with any negativity. People still argue the merits and demerits of machine matzah, but in purely halachic terms.
We still use those arguments today. Proponents of hand matzah point to issues of lishmah (making matzah for mitzvah consumption with focused intent, which a machine cannot by itself provide), just as they did. Those who prefer machine matzah still call attention to the greater number of mishaps that can create chametz problems in hand matzah. Communities that eschew all but hand matzah for all the days of Pesach generally are aware that many of the original concerns about machine matzahs have been solved. They prefer to keep to the practices of older times as a protection against creeping modernity – one of the original issues floated by the rejectionist side – and not because of real halachic concerns.
Interestingly, all of our matzah today has improved because of the original cautions and concerns voiced in the 19th century. Many on the Rav Shlomo Kluger side were reluctant to embrace a new technology because of unforeseen chametz problems they feared would be discovered in the course of time. They were correct. The machinery used did create new challenges that had not been considered, and machinery has been constantly upgraded. The hand matzah process came under fire for its special vulnerability – the employment of non-Jewish or non-frum, unskilled, unmotivated and overexerted workers. (Then – as today – production could not effectively keep up with demand, leading to shortcuts people would have preferred not to take.) Many of us take advantage of a modern fix to that problem, and insist on "chaburah" matzah, where extra eyes and hands compensate for any shortcomings in the regular production.
The halachic process – at least over time – distilled the best reasoning on both sides and preserved it for the future. The other elements must have, in their day, disappointed traditionalists and cheered the hearts of cynics and maskilim. Today, those negative elements belong only to the academic students of history. Halacha has a built-in integrity that recovers from the frailties of Man – even the few that exist within great men. It is forgiving of the past, and preserves its best for the future. It triumphed then, and will triumph again over similar problems that occur from time to time, and doubtless will continue to occur till Moshiach ushers in perfection itself.