Apologizing for a Killer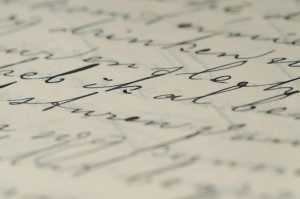 Koreans took the news hard. Lee Tae Sik, South Korea's ambassador to the United States, suggested that Koreans in the US fast for 32 days, one day for each victim. President Roo Moo-hyun devoted a press conference to the story; the Ministry of Foreign Affairs felt compelled to issue a statement. Cardinal Nicolas Cheong Jin-suk said. "As a South Korean, I can't help feeling apologetic about how a Korean man caused such a shocking incident." Koreans were reported to be in a state of shock, stirring from it to offer a string of apologies.
Not everyone found this so admirable. One Los Angeles talk show host accused Korean-Americans of using the tragedy to stimulate sympathy for their community through a display of exaggerated contrition. He accused them of "playing the race card…. Now look who's stereotyping." An online Korean news source offered its own distaste. "It's an overreaction. It's doubtful whether the South Korean reaction will really help anyone."
Some spun it more sympathetically. They pointed out the vulnerability that all minority groups feel. The Los Angeles Times reported that Muslims, African-Americans, and Latinos all expressed relief when they learned that they could not be linked to the gunman. Koreans had much to fear. Of foreigners studying in the United States, more come from Korea than any other country – including India and China. Koreans were fearful of compromising what could be seen as a special relationship with the United States.
Some pointed to elements of Korean history and geography. Koreans are a people of a single "blood" or ethnicity, with a long memory of oppression at the hands of two much stronger peoples (the Chinese and Japanese) that took turns at invading them. Koreans, it was surmised, had an artificially pronounced sense of the collective.
Others observed that it is not unusual at all for individuals of all cultures to feel connected to those around them, and come to see them in time as extensions of their own selves. The primal scream of soccer fans cheering on "their" team issues from a latent tribalism that blurs the distinction between individual and group. It is not surprising at all for people to feel so much for the larger group that all of its emotional charge – the defeats and embarrassments as well as the victories – redounds to each member.
Perhaps as Jews there is reason to look upon this phenomenon with a good deal more charity. Historically, we know all about scapegoating and collective guilt, of how often large groups of Jews were made to pay for the manufactured guilt of a single coreligionist. More importantly, though, is what we see in the Torah, which seems to expect people to identify with and take responsibility for the experiences of cultural relatives.
We are instructed for all time not to hate the Egyptian, because they were once our hosts. Hundreds of years after Yisro offered his daughter and his services to the Jewish people, we remembered that kindness and offered safe passage to his descendents before any battle that might effect them.
In a "what-have-you-done-for-me-lately" world, it is difficult to relate to events so far removed in time, and see them as laying claim to our reactions in the future. Comprehended or not, the Torah's logic is not that of the street. The Torah wishes us to identify with our ancestors of millennia past, and to feel gratitude through our connection to them.
Perhaps this ability to identify with the collective is not just part of our animal nature, but an engine for good. By identifying with a larger group, we find it easier to take compassionate responsibility for that group as well.
A few weeks ago, six German teens visited a centrist high school in Los Angeles. The Germans had all been involved in the translation of a book about a Jewish family during the Holocaust. They entertained questions.
"Do you feel guilty?" one YULA student asked the guests.
"No. But I do feel greatly ashamed," the German teen responded.
One need not feel guilt for the rampage of Cho Seung-Hui to feel ashamed. That shame should be cherished, not derided. It comes from a place inside that allows us to make others a part of our lives, and feel for them as if for ourselves.
Cho Seung-Hui was the quintessential loner. He felt for no one, and connected with no one. Koreans quickly rejected the opportunity to separate one man from another. It was an appropriate and humane reaction, to be applauded rather than scorned.