Who is a plagiarist?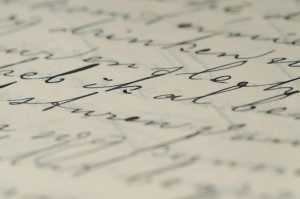 One story that is sure to grip the Orthodox world in coming months is the civil suit for plagiarism brought against best-selling author Naomi Ragen by Michal Tal. Well-known chareidi writer Sarah Shapiro has entered the fray with her own story of Ragen's "borrowing" from her book Living with My Children (1990), a tale that she shared with me already many years ago. Below is a copy of the letter published by Mrs. Shapiro in last Thursday's Jerusalem Post in response to Ragen's op-ed piece "I am not a plagiarist."
Readers who are interested in a full list of Ragen's borrowings are invited to Email Mrs. Shapiro at [email protected] Yet another flagrant example of Ragen lifting incidents from the works of chareidi writers has been uncovered, though whether that writer will bring a civil suit (and if so in what forum) still depends on the ruling of her rebbe. Incidentally, Michel Tal, the original plaintiff is not Orthodox, and Mrs. Shapiro, who is chareidi, has not been joined as a plaintiff nor has she yet brought suit independently in civil court.
Sir, ­
Re: "I am not a plagiarist" by Naomi Ragen (March 22)
In 1994, a reader told me that scenes from Chapters 4 and 5 of my autobiographical book Growing With My Children: A Jewish Mother's Diary (1990), had appeared — with considerable wording intact — in Chapter 13 of the novel Sotah by Naomi Ragen (1992). I couldn't believe it, especially since shortly after my book's publication, Ms. Ragen had invited me to her home and had warmly encouraged me to continue writing. Only when a second reader made the same comment did I bother to look into it.
What I saw shocked me. Some lines had been reproduced exactly, others obviously modified to disguise the similarity. Above all, it was painful to find significant events in my personal life misused and twisted for purposes I found repugnant.
In a phone call, Ms. Ragen completely denied everything. Upon my insistence that the similarities were too blatant to deny, she finally admitted having been "inspired" by my story, but said I should be happy because my audience was very small, whereas she had an international following. Ultimately, she agreed to either delete those passages or acknowledge my book in future editions.
I chose deletion, and informed her publisher. However, Ms. Ragen now maintained that any similarities were due to the fact that Judaism is a compendium of ideas passed down through the generations.
For three or four years on erev Yom Kippur, I sent a one-line message to Ms. Ragen saying I had not forgiven her. She never replied. Apparently this was something she could live with.
Michal Tal's recent lawsuit prompted me to contact her attorney, Gilad Corinaldi. I had never read Sotah in its entirety, and at first couldn't believe it when his staff discovered a second episode of my book (Chapter 15) in Ms. Ragen's novel (Chapter 39).
As it is written in Psalms 85:12, "Truth comes out of the ground."
Sarah Shapiro