Defending Jonathan Rosenblum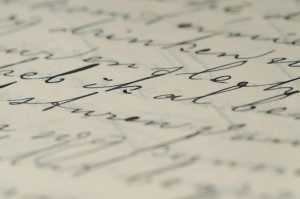 No, this is not a defense of THE Jonathan Rosenblum article, the one that decried the cavalier attitude that some in the haredi community display towards the way their less laudable actions will be perceived by the rest of the world. So that there should be no confusion, I will say that I salute him for the content of his remarks, and his courage in writing them. As is the case so often, I wish I had done it first.
Rather, I rise to defend him regarding his piece about deception and tzedaka, in which he described how some people mulcted him out of some cash by fabricating need, and how he accosted them and demanded the return of the money.
A reader of Hamodia chided him for this, and opined that once money has been contributed, it is not our task to be judgmental and ever ask for its return.
I believe that this attitude is terribly in error, and damages the institution of charity rather than elevates it. Many people effectively "write off" their charitable funds, arguing that they have no real bond to them, because the money is "lost" to them anyway. Therefore, they can afford to be somewhat looser with tzedaka funds, since they have no vested interest in them other than seeing that they are aimed at something that looks like a deserving enterprise.
Nothing could be further from the truth. We have even greater responsibility towards our monies earmarked for tzedaka than we do for our personal funds. We own the latter, but are only custodians of the former. We can look the other way in regard to what is ours, but we must be demanding and punctilious about what belongs to others. Once Jonathan had determined that the con-men had no right to a donation, he had no choice but to demand the return of the money. To do otherwise would have been a gross dereliction of duty.
Learning that the fellow you just handed a check to is a phony is a relatively rare occurrence. A far more common situation in which we ought to exercise more discretion – precisely because the money is not ours to squander – is choosing between competing destinations for our tzedaka dollars. Assume, for the sake of argument, two tzedakos vying for donations, each catering to the poor of Yerushalayim. One spends 34 cents of each dollar on administration and overhead, while the other spends eight cents. If the two enterprises were business looking for investment, would we not look carefully at how much bang they were delivering for each buck? Why should our charitable contributions be different?
Scratch the surface of charitable organizations, and you will find disparity between their efficiencies. Many won't allow you to, by keeping their books closed from the public. They can only do so because givers are not more demanding.
If we truly believe that we hold our tzedaka funds in trust for the poor, we will try to be more vigilant about their interests. We will protect them not only from fraud, but from waste.
Perhaps we ought to be asking more questions when we give.