Cultivating an Attitude of Tznius in our Media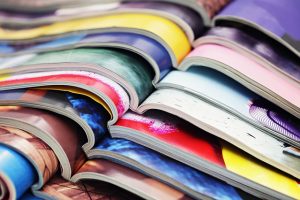 by Bracha Poliakoff
Since at least the time of Sara Schenirer, there have always been Torah-observant girls and women of all stages of life who struggle to feel connected to their Yiddishkeit, their community and even Hashem. One specific issue of our day that has been strongly impacting the women of our community is the pressure for young women to "put themselves out there" whether on a shidduch resume (full body shots are now becoming standard!) or on social media sites such as Instagram, Facebook or LinkedIn. These avenues of self-expression glorify the superficial through self-promotion, supposedly modest fashion, and creating a sort of false reality – all in the name of "influencing" and "brand building". In this shifting culture, it becomes ever more challenging to hold on to the value of tznius and retain a focus on internality and what really matters. So many of our young women, even from the frummest of families, are struggling with this issue which is likely what inspired the Agudah to invite Faigie Zelcer to speak about this topic at their last convention.
Another current issue, which seems to be in direct contrast to this one, is the relatively recent "disappearance" of women from frum media. I began reading Mishpacha Magazine when I was a seminary student, and I don't remember noticing the exclusion of women's pictures initially. Many women in the Yeshivish community, like me, either did not notice their exclusion or were unbothered by what they assumed to be a halachic-based decision made by the rabbinical board of the magazine. It was only in the last few years that I have begun to meet women in the community including rebbetzins, kiruv professionals, and mechanchos who truly struggle with the now ubiquitous practice of excluding pictures of women from magazines, advertisements, and shul dinner invitations. The negative fallout of this policy (which I later learned has no halachic basis in the Litvish community) on these women, as well as their daughters and students, is starting to become more and more apparent. (Dr. Leslie Klein spoke about this on Dovid Lichtenstein's Headlines show last year and many articles have been published on this topic since then.)[1] These women, who believe strongly in the value of tznius, also believe that it is important to have some sort of visual representation in frum media.
Both of these challenges – the pressure to be "out there" as well as the opposite pressure to make ourselves less visible – point to the importance of how we relate to and understand the value and middah of tznius and its impact on our personal and communal decisions.
Interestingly, the Jewish Observer, a magazine that was put out by Agudath Israel and endorsed by many of the America's leading gedolim, did include pictures of women and demonstrates the ability of these two values – tznius and inclusion of women in media – to coexist. Articles in the Jewish Observer included images that were tznius-compliant, refined and dignified. They complemented the subject of the article in a way that inspired the readers to grow in their avodas Hashem and learn from the ideas and lives of the individuals that were discussed in their magazine. I know this firsthand because I was one of those readers. I read the magazine cover to cover as a high schooler (the magazine stopped being printed shortly after I graduated) and even clipped the articles I particularly appreciated to reread later.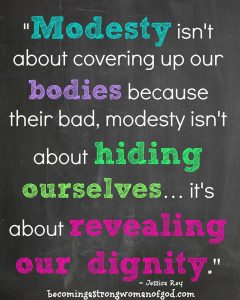 Current media options stand in sharp contrast to the Jewish Observer and other periodicals of that time. Shifts in design and publishing have contributed to a very different look which includes large loud and glossy images. When weekly magazines write an article about a well-known talmid chacham, Rebbe, or community influencer, the image is usually larger than life, with each wrinkle showing. Since there are multiple weekly magazines that are all in competition with each other, the trend is to use images and headlines that are sensationalist and splashy in order to sell more magazines. In my opinion, a lot of these images do not demonstrate the middah of tznius – not because of their subject or the mode of dress – but due to the way they are portrayed which is objectifying and sensationalistic. Even the advertisements are often done in this style and feature huge slabs of meat with shimmering swirls of fat or exorbitantly-priced shaitels or luxury vacations that are highly ostentatious. These expressions of extreme materialism and showiness do not fit with the value of tznius as they put the focus on our physical selves rather than our spiritual selves.
We need to find a way to include pictures of women in print and we need to revisit what tznius means to us – beyond women and dress – in our images and media. We need to make sure that when we choose to include images of women in our publications – as we should! – the images that we use are tasteful and reflect the values of the subject as well as our community. There are many wonderful books that effectively use pictures in this way such as Rebbetzin Kanievsky, Emunah and Chicken Soup, Dr. Grunfeld and others. In order to truly perpetuate the value of tznius, which promotes dignity, refinement, and internality, and pass it on to our children, every woman and man should have the option to be featured in a way that is respectful and refined – and inspires others with their words and faces.
Bracha Poliakoff is a clinical social worker who lives in Baltimore, MD with her husband and three children. Over the last decade, she has taught Torah to both high schoolers and adults in a variety of settings. Most recently, she has been involved in creating community programming through the OU Women's Initiative. 
Headlines – Tznius – Contemporary Shailos ; Alexandra Fleksher – Faces Of Frumkeit; Rabbi Yitzchok Adlerstein – The Women's Empire Strikes Back ↑