Is Everything a Jewish Issue?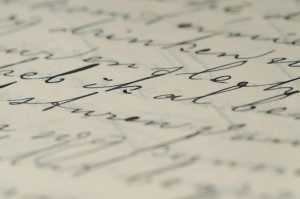 The NY Jewish Week includes an article called "Mending G-d's Garment." The subtitle? "Synagogues attempt to save the earth, one compact fluorescent Ner Tamid at a time." As you might expect, it's about synagogues focusing upon environmental awareness as a "Jewish" issue, featuring such items as the "Coalition on the Environment and Jewish Life's 'Light Among the Nations' campaign, where synagogues and their congregants were encouraged to change from incandescent light bulbs to compact fluorescent bulbs."
The dangers of confusing and conflating modern values with Jewish ones are relatively obvious in many cases — the Conservative movement's slow tumble into the endorsement of that which the Torah calls an abomination being merely the latest example. Other cases, such as the one above, are hardly so clear.
For the record, most of the bulbs in our house are now compact fluorescents. Besides the energy savings, they last a lot longer, meaning my children get to experience the humorous answer to "how does one vertically-challenged rabbi change a light bulb" with considerably less frequency than before. I am, in addition, happy to participate in recycling programs and other efforts to conserve energy and preserve our natural resources — but not as a new mitzvah. It is obvious to most traditionally-observant Jews that the use of compact fluorescent bulbs is less important than, say, lighting Shabbos candles.
Sometimes issues do rise to the level of mitzvos — e.g., not smoking. The dangers to health posed by cigarette smoking are sufficiently obvious to make not smoking part of shemiras haguf, guarding physical well-being. A young yeshiva bochur's decision to start smoking means he has other priorities than sitting in front of his gemara, and that he is taking a very casual attitude towards his own health — neither of these being particularly positive signs.
[I have previously commented that Rabbi Moshe Feinstein zt"l, in his wisdom, helped reduce smoking from a popular to decidedly unpopular habit in the span of a generation — a precipitous decline found neither in the charedi community in Israel, nor, to my knowledge, anywhere else. He wrote that those already smoking are protected by their addiction, because "G-d is the guardian of fools." But for those not smoking, it is forbidden to start. So even the children of smokers were denied the excuse that it's a family habit, and smoking rapidly became something one does not in the middle of the Beis Medrash, but behind the dorm.]
All of which is a long-winded way of saying that while everything we do must be motivated by Jewish values and a Jewish view of the world and its purpose, the issues that climb to the level of what we call actual Mitzvah observance are few and far between — and yet they exist. It is only the eyes of the generation, our leaders, who can distinguish one from the other, and I, for one, cannot easily identify what standards determine the exceptional cases. One could argue that it is the presence of immediate and obvious danger — e.g. the close correlation between smoking and fatal cancers, rather than the less obvious risks of global warming and non-disposable plastics — but I'm not sure that's a sufficient explanation.