Kate Millett's Legacy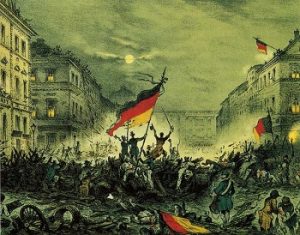 She may rest in peace, but not the many whose lives became road-kill to her revolutionary zeal. She plied her doctoral dissertation into the best-selling Sexual Politics, roundly critiqued for its shallowness and inaccuracy. No worries; it became a bible of sorts for what is called second-wave feminism.
For those who experience the present with a gnawing sense of disbelief that so many can be duped by so much foolishness, looking back at similar exercises in mass delusion might convince them that it can indeed happen again. Here is a sampler of Kate Millett's legacy, as articulated by her sister:
"Why are we here today?" she asked.

"To make revolution," they answered.

"What kind of revolution?" she replied.

"The Cultural Revolution," they chanted.

"And how do we make Cultural Revolution?" she demanded.

"By destroying the American family!" they answered.

"How do we destroy the family?" she came back.

"By destroying the American Patriarch," they cried exuberantly.

"And how do we destroy the American Patriarch?" she replied.

"By taking away his power!"

"How do we do that?"

"By destroying monogamy!" they shouted.

"How can we destroy monogamy?"

"By promoting promiscuity, eroticism, prostitution and homosexuality!" they resounded.

I've known women who fell for this creed in their youth who now, in their fifties and sixties, cry themselves to sleep decades of countless nights grieving for the children they'll never have and the ones they coldly murdered because they were protecting the empty loveless futures they now live with no way of going back.  "Where are my children?  Where are my grandchildren?" they cry to me.

We're all so busy congratulating each other because Ronald Reagan "won the Cold War without firing a shot" entirely missing the bare truth which is that Mao, with his Little Red Book and the Soviets, won the Cold War without firing a shot by taking over our women, our young and the minds of everyone tutored by Noam Chomsky and the textbooks of Howard Zinn. Post-graduate Junior is Peter Pan trapped in the Never Neverland of Mom's (she's divorced now) basement. Christina Hoff Sommers says, "Moms and dads, be afraid for your sons. There's a 'war on men' that started a long time ago in gender studies classes and in women's advocacy groups eager to believe that men are toxic… Many 'educated women' in the U.S. have drunk from the gender feminist Kool Aid.  Girls at Yale, Haverford and Swarthmore see themselves as oppressed.  This is madness."
Perhaps, charitably, part of her legacy is that many who came after her realized that her excess was fraught, and embraced alternatives – agree with them or not – that were more reasonable.
And part of the take-away for us should be a healthy suspicion of all movements that break too quickly or emphatically with the past, be they political, social, or religious. Perhaps this is part of the sage advice of our Sages: בנין נערים סתירה, which can be paraphrase as "the ostensibly constructive programs of the unseasoned usually turn out to be destructive."