When is mockery legitimate?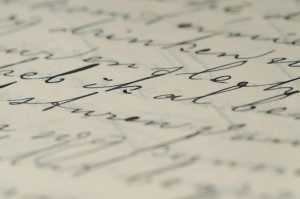 24 bAdar
What do you do when you enjoy a colleague's witty, acerbic satire of other Jews, but you feel that perhaps one should not mock people, even if you believe their derekh is mistaken? That is how I felt when I read Eytan Kobre's article Playing (for Time) (March 19) deriding the Conservative movement's current quandry below in Cross-currents.
In the Purim issue of the Jewish Observer R. Yisrael Rutman analyzed the statement from the Talmud Megilla 25b "All ridicule is forbidden,except the ridicule of idol worship." R. Rutman cites the Talmudic examples of when mockery is legitimate.
Rather than proferring derision, I suggest we offer a life-preserver to those who are on the Conservative movement's ship which is about to break apart due to the eventual legitimization they will give (sooner or later) to ordaining rabbis who engage in mishkav zakhar (sodomy) and related activities. There are a number of rabbis and lay people who could fit into the milieu of the modern Orthodox and modern haredi lifestyle.
For example, several decades ago I lived in a city in Israel in which there were many modern Orthodox along with a dozen families of rabbis and lay people who had been associated with JTS and the Conservative movement. Since the only game in town in those days was the national-religious school and synagogue, those Conservative Jews davened with the Orthodox and sent their children to the Orthodox schools. While many of the parents never switched ideological loyalty, their sons went to yeshivot hesder and yeshivot gedolot, their daughters attended ulpanot, covered their hair after marriage and raised large families. The young men and women were learned and serious. Most of the generation that grew up in Israel are strictly observant today.
A few years ago I talked with Prof. Ismar Schorsch (soon to step down as Chancellor of JTS) at a brit milah of a mutual friend. He noted then that since the JTS rabbinical students come there after at least 4 years on US college campuses where mishkav zakhar is condoned, it isn't surprising that they will push for similar legitimization of these activities when they get to JTS (he added somethng to the effect that the modern Orthodox will soon have this problem also). He strongly opposes such legitimization of a halakhically forbidden activity.
He gave a poignant speech this week at the Conservative Rabbinical Assembly meeting in Mexico City, as reported in the Forward — Conservative Rabbi, in Swan Song, Warns Against Liberal Shift. The Forward wrote:
Prof. Schorsch offered the most specific articulation of the meaning of Conservative Judaism during his speech Sunday. Conservative Jews, he argued, are primarily distinguished by a commitment to Emet V'Emunah — truth and faith — an embrace of critical Torah scholarship coupled with a view of Halacha as a binding, albeit evolving, process.
"The Orthodox surely have Emunah," Schorsch later told the Forward, "but they don't accept critical scholarship. And the Reform certainly have critical scholarship, but they don't accept the legitimacy of the halachic system. We're distinctive because we are trying to wed both."
I don't agree with his statement, but I understand his pain. Again, I suggest we find ways to help those who want to continue to live a life of halakha and talmud Torah to feel comfortable in Orthodox homes and institutions. We can learn a lot from them (about organization, planning, derekh eretz) and they from us. I do not suggest we be patronizing or engage in noblesse oblige.
Is this possible?