Just for the Record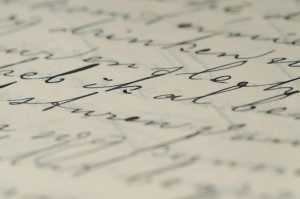 I have never seen any point in writing a column with which every single reader will agree. (The matter, of course, is different with respect to writing about middos, whose desirability is universally acknowledged, but the attainment of which remains distant, as the Ramchal notes in his introduction to Mesilas Yesharim.) Thus it is with a great deal of resentment that I find it necessary to devote a column to the antics of a handful of impostors dressed in the garb of Torah Jews who traveled to Teheran last week to participate in a conference of Holocaust denial convened by Iranian President Mahmoud Ahmadinejad.
Yet we as a community have no choice but to make clear to the broader public that the entire spectrum of chareidi Jewry spits out this tiny sect, numbering little more than 25 tortured souls. We must do so because those Jews who express their solidarity with the greatest butchers and would-be butchers of Jews in modern times claim Torah sanction for their actions.
The secular press in Israel and around the world has been only too happy to carry large photographs of a handful of clowns kissing Arafat and now Ahmadinejad, praying for the Ayatollah Khomeini, and declaring their allegiance to Hamas. These publicity hounds play nicely into the media's constant efforts to discredit religion, in general, and Torah Judaism, in particular.
At least one member of this group of ten or fifteen sad sacks, who hop around the globe looking for any anti-Israel gathering at which they can count on media attention, spoke into a microphone on Shabbos at Hamas rally in Washington D.C. in April 2002. When asked by a non-Jewish reporter how he could justify such a blatant Shabbos violation, he replied that the mitzvah of destroying Israel pushes off the prohibitions of Shabbos.
That is precisely the mindset to which the late Rabbi Elazar Menachem Mann Schach referred when he said (many times): Just as one who denies one mitzvah of the Torah is classified as an apikores so is one who elevates any mitzvah, or supposed mitzvah, of the Torah above all others (except to the extent dictated by the Torah itself.)
But even if those who flew to Teheran last week, or who marched in their Shabbos regalia with the Palestinian Solidarity Campaign at London's Trafalgar Square in May 2002, were scrupulous to the nth degree in their Shabbos observance, they would still be imposters dressed as Torah Jews. Their hatred of Zionism and the State of Israel has driven them mad, and caused them to celebrate and offer assistance to killers of Jews and those who deny the greatest tragedy of modern Jewish history.
A half century ago, Moshe Hirsch, the self-proclaimed "foreign minister" of a breakaway sect of Neturei Karta in Meah Shearim numbering no more than a handful of families, was appointed the "rav" of the Purim shpiel in his American yeshiva. And he has been playing the same role ever since to ill effect. Documents seized during Operation Defensive Shield in 2002 revealed him to be on Yasir Arafat's payroll. He repeatedly expressed his admiration for Arafat, the arch-terrorist and butcher of Jews.
Rabbi Chaim Shmuelevitz, the rosh yeshiva of MirrerYeshiva in Jerusalem, ordered that Hirsch not be allowed to set foot into the building, more than a quarter century ago. And this week, Ha'Eidah, the official organ of the fiercely anti-Zionist Eidah Hachareidis, characterized those attending the Teheran conference as a "tiny group of weirdos, who are liable to incite hatred against hareidi Jews." The paper's editor, Rabbi Shmuel Pappenheim lambasted them for having ignored the "opinion of the Torah Sages" in pursuit of their distorted anti-Zionist zealotry.
A statement put out by Satmar and other Chassidic groups in America labeled the participants in the Holocaust denial conference "evil associates of our enemies," and noted that they had been "ejected from our shuls and communities decades ago."
Meanwhile Ahron Cohen of Manchester, who attended the conference, has been sent a letter informing him of his expulsion from the chevrah kadishah (burial society) to which he belonged, and requesting that he not show his face in the vicinity of Machizkei HaDaas, the largest chareidi shul in Manchester. He has also been told that he is persona non grata in the Satmar beis medrash of Manchester. Rav Elchonon (Huna) Halperin, the senior figure in the chareidi community of Golders Green issued similar instructions for his beis medrash.
THERE IS NO CONTRADICTION between theological rejection of Zionism and intense concern for the security of the Jews of Israel. Agudath Israel from its inception was anti-Zionist. Yet Rabbi Moshe Sherer, the long-time president of Agudath Israel of America, often said that he took a second-seat to no one when it came to the security of Israel. He repeatedly placed his web of congressional contacts at the service of Israel's leaders. At a June 17 1970 meeing in the Israeli Embassy in Washington, D.C., for instance, Rabbi Sherer offered then Ambassador to the United States Yitzchak Rabin "our help in whatever way we could be used."
Even Agudath Israel's general policy against making common cause with non-Orthodox groups gave way when it came to the security of the Jews of Israel. Thus Agudath Israel found a way to participate in a general protest demonstration in front of the U.N. against the grant of permanent observer status to the PLO.
In this regard, Rabbi Sherer always quoted the words of his mentor Rabbi Ahron Kotler during the Holocaust. When some questioned his readiness to join forces with Reform leader Stephen Wise for rescue, Reb Aharon replied, "I would work with the Pope if it would save even the fingernail of one Jewish child."
That passionate concern with every Jewish life has characterized every Torah leader throughout the generations. And it is the aid and comfort provided to those who would wipe out Israel and its five million Jews that marks those who traveled to Teheran this week as imposters.