El Al Again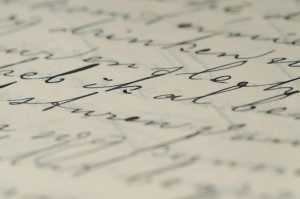 By now I presume it is clear to all and sundry that I know no more about the likely outcome of the El Al boycott than anyone else. I only know what I read in the papers.
Well, now I'm done wiping the egg off my face for passing on a report in HaModia last week that the two sides were close to signing a binding agreeement. That report turned out to be, at the very least, premature. Today's Jerusalem Post suggested that the owners of El Al may even have wished to provoke the boycott, or at the very least to test the chareidi response, as a first step to instituting regular Shabbat service.
I tend to doubt that. The privatized El Al did not have to wait for last week's general strike to find a pretext for Shabbat flights if that's what it wanted to do. My guess is that airlines, especially in the current doldrums for airlines, do not sacrifice 20% of their clientele in the hopes of attracting more business travellers or because they expect a tourist boom among non-religious Jews (fat chance) and non-Jews in the indefinite future, which will offset their current loss of chareidi customers. Nevertheless, El Al is not being so quick to capitulate.
Having drawn the line in the sand, the chareidi community has no choice but to see this one through. Failure to maintain discipline vis-a-vis would undercut chareidi efforts to exercise influence through economic power in numerous other areas, in which policing threatened boycotts would be more difficult than that versus El Al. In this regard, the suggestion made yesterday by Rabbi Goldknopf of the Committee for the Preservation of the Sanctity of Shabbos that the chareidi community might set up its own airline was counterproductive because it was so unserious and could be immediately be perceived as such by those on the other side of the bargaining table. In negotiating, as in parenting, it is best to not to make threats that are not perceived as credible.
In the short run, and perhaps in the long run, chareidi travellers may have to tolerate a lower quality of service (certainly less frequent flights) in order to maintain the boycott. On the other hand, we can be fairly certain that if the chareidi market is suddenly in play other carriers will soon be making their pitch for chareidi business.
In the Israeli press, the boycott has largely been reported like any other contest, whether political or sports. But one interesting aspect has been the number of comments about the economic power of the chareidi community, and more importantly the cohesion and discipline of the community. Even Tommy Lapid admitted that only the chareidim could pull this off. Many have touted the chareidim for representing older communitarian values and their resistance to the dictates of large corporations.