The Changing Face of Kiruv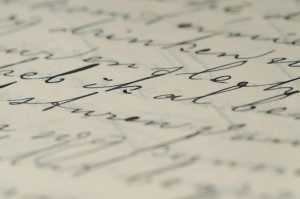 Outreach has come of age.
Sorting through the variegated sense-impressions I was left with after two days at the Association of Jewish Outreach Programs (AJOP) Convention, this conclusion is the clearest. There are now over seven hundred organizations, not counting the ones run by Israelis. A few years ago, the total annual budget for all of them was about $100 million; now, there is about $50 million in Wolfson funding directed at American programs in Israel alone. The last letter in AJOP used to stand for "professionals." The field has become so large that the meaning of the acronym had to change. Indeed, the convention had in effect three separate tracks (besides a full women's program) to accommodate all those – administrators, donors, lay support people, community kollel members – who are not outreach professionals, but invest heavily of themselves in structured, ongoing programs to share the gifts of Torah with as many Jews as will listen.
Kiruv (outreach) has changed. I was a Board member of AJOP for many years in the early years of the organization. I had not attended a convention for about eight years. I could have used a road map. Almost none of my old chevra were there, save for a few who were brought in, like myself, to give sessions and talks in areas where a few decades of experience might do some good. I had no trouble recognizing the music – impressed by some brilliant passages, and stung by some discordant notes – but knew almost none of the players. The experience is too fresh to form the Global Theory of Outreach, but I will share the observations, in no apparent order.
Not only have the individuals changed, but so have their backgrounds. There seemed to have been a greater proportion of pulpit rabbis in the old AJOP, representing the aspirations of rabbis in far-flung communities to leave a large mark. They seem to have been replaced by the community kollelim that are ubiquitously sprouting B"H, reaching places many of us couldn't properly pronounce. (And I didn't quite figure out why Philadelphia, of all places – home to a great community kollel of which one of my sons is a member – also has a Kollel just for Russians.) The kollel seemed to be the modal entry portal to the kiruv universe. Word is out in the yeshivos that a whole 'nuther area of Torah-oriented livelihood is available, and there is no apparent shortage of people to fill all the new positions.
Pulpit rabbis may have dwindled in strength, but some other groups have all but disappeared. In the heyday of the Kiruv Neandertals (a mere fifteen or so years ago), there was a much richer diversity of attendee. Although even then they were in the minority, there was a healthy proportion from the YU universe. They are now staying away in droves. This makes AJOP more monochromatic, to put it gently. Back then, there were Chabad attendees and one member of the Board. There were as many from that camp as you would expect at a Rav Shach Appreciation Day ceremony.
The self-confidence of kiruv workers, born of decades of continued success, has both positive and negative aspects. In the old days, there was more discussion of the whys and wherefores, the theoretical hashkafic models for what we were doing. This time around, the focus seemed to be on the hows – formulas and advice about increasing efficiency and productivity, about technical ways to succeed. We were far more self-conscious and tentative about what we were doing. The "arrival" of kiruv is cause for celebration, but I think it leaves many kiruv professionals vulnerable to believe in incomplete and facile boiler-plate answers to tough questions. I always believed that providing simplistic answers was repugnant; I now have enough experience to know that when you promise new recruits ironclad and convincing approaches to any question they can come up with, you are setting them up for failure.
We tended to forget in the old days that perhaps the single largest (this is admittedly a guestimate) – and enviably successful – kiruv organization is NCSY. This has not changed. We still forget it. And it is still true!
Kiruv has become familiar and comfortable with technology and sophisticated graphic presentation, using different media. Everybody's doing it. On the other hand, Aish HaTorah seems to not-quite corner the market on real far-reaching creativity and innovation. But they are close.
It was easy to identify the emerging visionaries and superstars in the old AJOP. Our own Rabbi Yaakov Menken of Project Genesis was one of them, with his discussions of Outreach on the Internet (he also created the vision for Cross-Currents, in blog format, two years ago). Rabbi Ephraim Buchwald, who still has my personal vote for the single most gifted and creative person in kiruv, was another. I couldn't tell who they are in the present, or whether they exist. They may in fact be there. I just couldn't spot them by the crowds around them, or the buzz associated with them.
Davening took fifteen minutes longer than in the past. This either means that outreach workers are getting holier, or more people are looking over their shoulders to see what the next guy is doing.
There was more camaraderie in the old AJOP. Many more people routinely passed each other in the halls without speaking or smiling. They must have started letting New Yorkers in.
Tastes have become more sophisticated. They served sushi, and people were familiar enough with it to consume prodigious quantities of it. Many used chopsticks, and did not make fools of themselves.
That's all I remember at the moment. Perhaps there will be an addendum later, after a reasonable reduction in the sleep deficit.
Perhaps the greatest source of nachas to me is watching the utter destructions of predictions dating from the '70's. Sage academic types were convinced that the teshuva revolution was running out of steam. It was part of a general American return to religion, or left-over idealism from the '60's, or a reaction to the devaluing of the individual, which eventually people would come to grips with. They were all wrong. All those cultural trends have come and gone, and there is no end in sight. More and more people emerge each day who wish to learn. Partners in Torah now has a backlog of "only" about 500 people who want to learn and need telephone mentors. We can state with near certainty that all it takes to bring more Jewish neshamos back to their roots is more investment. I cannot escape the irony that that awful slogan that appeared in an ad on the New York Times in the closing months of the Holocaust is still true today. Back then, it was Eichmann y"s who wished to save himself and earn some money to boot that led to his offer to save significant numbers of Hungarian Jews. (Stephen Wise thwarted the campaign to save them.) It read: "Jews For Sale." This is still true.
In a famous piece of commentary, Ramban (Shir HaShirim 8:13) describes two stages of redemption. In the first, Jews will return to the Land of Israel – but only some of them. Only later will the rest of the Jews join them when the redemption is completed, and it is possible that much time will elapse between the two steps. During that time, Ramban says, there will be special people who will be able to separate and purify the evil. The description has AJOP's signature written all over it. May it be His Will that this be true, and speedily.