Pitfalls that Aren't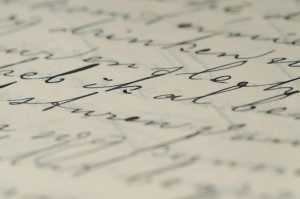 A few weeks ago, Avakesh posted on the "Pitfalls of Kiruv." An associate of mine discovered it Friday, probably through R' Gil Student, who says "I'm not sure whether I agree with him or vehemently disagree." Like the majority of commenters on Gil's blog and Avakesh itself, I suffer no such feelings of ambivalence. The post mixes the obvious with the stereotyped, criticizing BTs and the BT movement for failing to assure that every BT is boki b'shas u'poskim (colloquially, expert in the entire gamut of Torah and Jewish Law). Like many similar articles purporting to identify a great yet hidden problem, it exaggerates while falling remarkably short on providing solutions — and ignoring existing attempts to address the issues in a more serious manner.
To begin at the beginning, we all agree with the following:
The kiruv movement has been an unquestioned blessing. Thousands of enthusiastic seekers have joined our communities over the past several decades, bringing with them a spirit of renewal and inspiration that challenges our rote performance and frozen spirituality.
That being the case, why spend the rest of the post accentuating the natural results of welcoming newcomers, and treating them like a problem instead of signs of success?
As one kiruv professional has said, frumkeit is and will always remain for a baal teshuva, a coat. No matter how well fitting and comfortable a favourite coat can be, it always remains a coat. In theory, at least, it can always be taken off. For a person born and bred in Torah, Judaism is and always will be his skin. He can no more take it off than a man can shed his skin.
I don't know who the Kiruv professional was who said this. There are two options, really. One is that this individual really is an expert and "lo yaradti l'sof daato," I have failed to perceive the depth of his or her wisdom and understanding. The other is that he or she is clueless and suffers from a tenuous grasp on reality. I do mean this sincerely, because I find it hard to believe that someone could genuinely claim, in essence, that an FFB ("frum from birth" Orthodox Jew) could never leave Torah observance, while BTs always perceive Torah observance as unnatural and can drop it as easily as one can shuck a coat. Both are demonstrably false, and so obviously so that the speaker had to mean something deeper, which neither I nor Avakesh have properly understood.
I will provide what I hope is a better, more appropriate analogy, that being immigration from a foreign country. Among immigrants to the United States or Israel, you find a broad range of levels of integration into the local society. There are those who are as fluent — or nearly so — in the local tongue as those who were born there, and others who still "break their teeth" trying to speak English or Hebrew even twenty years later. There are those who find local practices easy and comfortable, and others who struggle to master the more complex and unfamiliar systems that we consider natural (even elderly Americans-from-birth often have trouble with ATMs). Certain obvious factors like age, previous background, and cultural education come into play.
Those who immigrate from Vietnam at age 40 will rarely become fully integrated. They will always speak with accents and are unlikely to make millions on Wall Street or become CEOs of major corporations. The real question is, once again, why anyone would consider this a problem. Should we prohibit immigration by people over 40, or by anyone unwilling to enroll in a two-year course on how to be an American?
Under the surface, there fester serious problems. They range from underground survival of secular attitudes to shallow understanding of the Torah, to serious psychological imperfections that are exacerbated by the wrenching effects of adjustments to the Torah lifestyle and abandonment of family and friends. There are shalom bais problems from incompatibility of backgrounds and levels, and rampant deficiency in Torah knowledge.
What chidushim! What novel thoughts these are! Could you imagine — a person who starts learning Torah at age 40 might not achieve the level of learning of someone doing it all his or her life! [Imagine what the Vilna Gaon or his contemporaries would say of the level of "understanding of the Torah" of even the most advanced Bnei Torah of our day.] A person who adopts Torah observance after marriage might do so more or less rapidly than his or her spouse!
It does no one a service when the natural side effects of growth in Torah study and observance are highlighted as if they were "festering problems." While they are problems at the individual level, at the communal level they are not deficiencies in Kiruv, but growth pains associated with success.
Note that I am not saying these issues do not warrant our time and effort — on the contrary, a person who begins Torah study late in life must continue to study and grow on a daily basis. Strangely enough, though, the obligation of daily Torah study applies to those who began in cheder as well — but the point is that the community must provide opportunities for those not ready for Daf Yomi. And the community does. Yesodei HaTorah, "Foundations of Torah," is an organization designed "to offer everyone in the community, regardless of background, the opportunity to engage in authentic Torah learning. Some of our Talmidim (students) come as experienced learners eager to enhance their skills, while others are just starting out." It was founded in Baltimore, and has since expanded to six other cities. In any city with an outreach Kollel, you will find BTs continuing to study and grow at their own pace.
So when the author writes that "we [should] give some attention to broadening and solidifying the committment of even established Baalei Teshuva," he disregards the many current and proposed efforts designed to do just that. A particularly pointed comment on Gil's blog says it best:
I am awaiting the birth of my first (of many, it is to be hoped) Jewish grandchild, born to my frum, yeshiva-eductated PhD son and FFB medical doctor daughter-in-law. I may have started too late to be anything but an ignoramus, but my grandchildren will not have that problem. All thanks to frum Jews who didn't spit on me when I asked them what Shabbat was.
B"H, the overwhelming majority of frum Jews do not think like this individual — as can be seen, again, from comments thus far. The BT movement is "an unquestioned blessing" as he says — let's not give mere lip service to that idea. The real "festering problem" is with FFBs who are unwilling to address the growth pangs of our increasing size, including via BT "immigration"… more to come on that, I think.