A Tale of Two Responses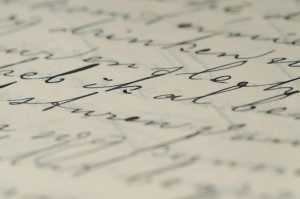 I'm grappling with how to reconcile two recent episodes, one from earlier this year and the other very much in this week's news, that seem contradictory. Allow me to present the perceived conflict and perhaps some perspicacious reader can help sort things out.
Item One: In an October 3 story, the JTA reported on the resignation of Boris Kapustin from his longtime post as leader of one of the Ukraine's largest Reform congregations, located in the Crimean town of Kerch.
While Ukrainian Reform leaders cite Kapustin's age and health concerns as reasons for his resignation, Kapustin told JTA his resignation stemmed from his opposition to the movement's acceptance of same-sex commitment ceremonies.

'I don't want to participate in a movement that has organized a chupah for lesbians, which happened in Moscow this year,' Kapustin said. He was referring to Rabi Nelly Shulman, who officiated at an April 2 commitment ceremony for a lesbian couple. . . .

There were also repercussions within the Progressive movement, as Reform is referred to in the region. In late April, Zinovy Kogan resigned as chairman of the movement's Moscow-based umbrella group. In August, a Reform congregation in the Ukrainian town of Pavlograd wrote to all Reform congregations in the country, urging them to 'renounce all religious contacts with the people who committed that crime,' a reference to the lesbian ceremony.
Here's the relevant part of the story:
Responding to the wave of criticism from their communities, the six Reform rabbis working in Ukraine, Russia and Belarus have agreed to ban such ceremonies for the time being, saying that post-Soviet citizens, including Jews, are not yet prepared to accept the Reform movement's liberal approach to homosexuality. . . .

Rabbi Alexander Dukhovny, the Kiev-based leader of the Reform movement in Ukraine, said that Reform Jews who criticize the ceremony 'completely misunderstand Reform Judaism, which teaches tolerance and respect toward the choice of each and every individual.' Nevertheless, when Dukhovny is approached by same-sex couples who want to arrange such a ceremony, 'I tell them that neither our community nor society is ready for this.'
Juxtapose this with Item Two, which by this writing needs little introduction: the planned, now apparently canceled, march through Jerusalem. In this case, appeals to the organizers and other supporters of the march, based on the deep pain it would cause and the violation of religious norms it would represent, as well as the strife and violence to which it would lead, have fallen on deaf ears.
Proponents flatly rejected relocation of the march to Tel Aviv, where such processions occur regularly, by invoking principle. "This is a struggle for the character of Jerusalem and for the State of Israel," said Saar Menanel, a homosexual city councilman. Meretz' Ran Cohen deplored the suggestion to cancel the march, saying that "it is incumbent upon the police to tackle those who would harm others for their beliefs."
Two scenarios in which the progressive push for recognition of homosexual rights has run up against strong opposition, and two very different responses by those carrying the banner of progress. In one case, the decision is taken to deny couples their deep desire to have their relationships sanctioned in the eyes of G-d and man, because "neither our community nor society is ready for this." In the other, it is resolved to press ahead with a provocation and affront of gargantuan proportions, despite the obvious reality that the city's and the nation's citizens, are "not ready for this," to phrase it gently.
But is there truly, as I put it earlier, a contradiction here? Might one not employ the Talmudic resolution of seeming contradictions which goes, in the Aramaic: gavra a'gavra ka'ramis?! Translated literally, it means: are you throwing one man atop the other?! That is to say, in our context, that what six Reform clergyfolk do in Ukraine need not, perhaps, be reconciled with what the march organizers and fellow travelers do in Israel.
In response, I would only ask: does that mean that we might do well to approach said Ukrainian clergy members to fly into Israel (all expenses paid, of course) to testify before the High Court on how the former, proud members of a heterodox Jewish movement that supports homosexual equality, sympathize nonetheless with Jerusalem's Orthodox citizenry in this case and support the march's cancellation, since "neither their community nor society is ready for this?" What can I say, but that somehow I don't see it happening; nor do I sense the true reconciliation of these two episodes is that of gavra a'gavra ka'ramis. (For support for my intuition, see Reform clergyman David Forman's recent JPost piece on the march.)
I have my own thoughts on the matter, but I hesitate to voice them , lest my carefully burnished reputation for eschewing cynicism and promoting tolerance be called into question. And besides, I'd be interested to see what readers think about this. Anyone?