The number one problem of the Jewish people?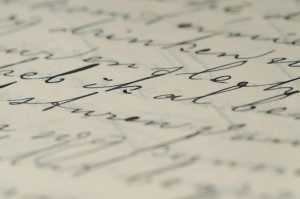 8 bAdar
If you survey the front page headlines of newspapers in Eretz Israel and Jewish periodicals in the U.S., you would conclude that the most urgent problems of our people center around geopolitics and the Arab world. With parashat Zakhor coming up, and the mitzvah to remember and not forget Amalek, I brace myself for sermons about the dangers of Hamas and Iran in particular, and Muslims in general.
I would like to submit that those are not our most severe problems. Rather Jewish ignorance is the number one challenge today, followed by the widening socio-economic gaps in Israel.
Those are the major reasons that I wrote an explanation of why an Ashkenazi with an academic background (Stanford, Technion) like myself is voting for Shas. My reasons for backing this Sephardi haredi party were published today, Wednesday, in the Jerusalem Post opinion section.
I tend to agree with those medieval commentatots who suggested that "Amalek" was a little corner of each of us. Another explanation of the Amalek episode was given by Meir Tamari last Shabbat. He is an expert on halakha and business ethics, and pointed out that rather than focusing on blaming Amalek for attacking the nekhsholim, the weak stragglers among the Israelites, we deserved at that time to be punished for having a socio-economic class of weak stragglers. Ditto for today.
It isn't only I who sees the virtues of Shas (there are also faults). A secular Haaretz reporter, Tamar Rotem, gave Straight A's for Shas Schools in Haaretz 3 months ago in her series on the movement.
And a Princeton graduate wrote in response to my op ed,
"Yes, I agree completely. I voted Shas in previous elections for the reasons you cite – strong and effective social/educational agenda plus religious "family values" (hard to find that combination), and a moderate position on national politics."
While Cross-Currents does not support any particular party, since there has previously been discussion by individuals about U.S. elections, I thought it appropriate to air views about another election that will even more directly affect the Jewish people.