Ted Haggard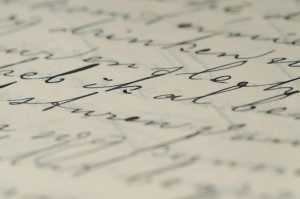 When the spiritual emperor is found to have no clothes, must the empire come apart? Should Rev. Ted Haggard — and his message — become subjects of unmitigated derision? Do any of us care?
I care. I know Ted Haggard. He has been a friend of Israel, and a supporter of the Jewish people. His National Evangelical Association continues to be a strategic ally in the struggle for American approval of the Jewish State. When many Jews were concerned that Mel Gibson's film might stoke fires of anti-Semitism, Ted Haggard flew to Los Angeles the week before the premiere to remind Christians that the message of the film had nothing to do with Jewish responsibility for deicide.
I would like to be able to say that Ted Haggard is a good man who erred grievously, and will fully repent. I can't guarantee that, of course. As a Jew I can say that it is at least possible that a man's moral failure need not mean that he was callously preaching a lie.
Dennis Prager, it was reported, spent a morning on the story. In a strange reversal of what we might expect, it was Prager the Jew who left room for a Haggard who was a failure but not a fraud, while caller after Christian caller wouldn't hear of it. I understand their profound disappointment. They looked up to Rev. Haggard as a moral beacon for years while he was practicing the very deeds that he so forcefully condemned. They feel betrayed as his flock, and feel their principles have been besmirched. The battle for a traditional morality that he had them wage was dealt a huge setback by its own general.
But not all sin is created equal. All sin drives out the Divine, and lures us into further misdeed. Some sin, however, reshapes our inner selves, while other weighs us down and burdens us, without striking at our core.
One of the most beautiful prayers I am aware of is Tefilah Zakah, offered in those last minutes before Yom Kippur begins. We stand before Hashem, completely vulnerable and conscious of our misdeeds, and proclaim:
My God, it is revealed and known to You that despite all my errors and iniquities, I did not intend to provoke You or rebel against You. I merely have followed the counsel of my Evil Inclination that continuously spreads a net at my feet to ensnare me. But I am poor and destitute, a worm and not a man. My strength was insufficient to stand up against it.
I did not intend to provoke You. My strength was insufficient. Those are the crucial words. There are sinners who do mean to provoke G-d, and there are others who mean to ignore Him, and others who are simply indifferent to Him. They are all worse than the sinner -– even the repeat sinner –- who all the while laments his sin. (A chassidishe vort argues that observant Jews are hapless as sinners. They never fully enjoy a pleasurable transgression. While in the midst of its commission, they are already regretting it, pulling back from it.)
Approaching Yom Kippur, we offer a global description of our misadventures. While we sinned, we indeed were not hypocrites. We do not mitigate our responsibility, but we urge G-d to understand that the bad does not always extinguish the good in us, unless we have crossed a line, and come to repudiate the good. As long as we are uncomfortable with our sin even while committing it, we are better off than those who welcome it into their homes as a welcome guest. The sin is just as noxious, but we will have a much easier time repenting it, if we should so choose.
We cannot know whether Rev. Haggard's sermons and exhortations were shallow and empty, or whether he believed (as he said he did) every word of them, while feeling guilty for his failings. Even if the latter, his indiscretions were compounded by remaining in the role of teacher and spokesperson, rather than withdrawing to a position of more private contradiction. The fact that he didn't, however, still does not mean that he rejected his own message. It only shows that he lacked the strength to do what he knew was right.
Indeed, we can't know whether, as he rehearsed those speeches in front of a mirror, he saw himself smirking, or he saw pain crawl across his brow. We don't really have to know. We ought to realize that the latter is at least a possibility. (Rav Avidgor Nebenzahl, shlit"a, the rav of the Jewish Quarter, was asked by a student how you can judge someone favorably when the evidence weighs heavily against him. "Who says that you have to judge at all?" he replied.) I would like to think that Rev. Haggard's wife, who knows him best, might know that the second scenario is closer to the truth, and that this stood behind the nobility of her words of commitment to her husband and her marriage.
Ted Haggard preached decency, integrity, and Biblical values like the sanctity of marriage. That message resonated with millions of Americans. The worst error would be for them to lose faith in that platform. That message is true and valuable, regardless of Ted Haggard's actions. As children, we learn not to shoot the messenger because of the message. In this case, we must understand why not to abandon the message because of the messenger.