The Parade Root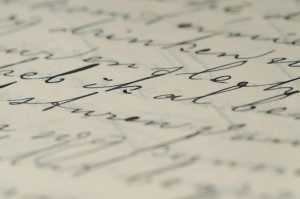 17 bMarHeshvan 5767 Wed. night
I just returned to Netanya from the three-hour Supreme Court session on the proposed Homosexual Parade scheduled for Friday (19 Heshvan). The three justices were inclined to insist that the parade take place in the quiet Hebrew University/Knesset area (rather than downtown), but the decision of Jerusalem Police chief Ilan Franko was critical. He said that by calling up an unprecedented number of police, a whopping 9,000, the police could handle it. That is even more than were called up for the Disengagement! That was at 8:30 pm when the session ended. But as we walked outside the Court, there was new information about events related to the morning's IDF incursion into Gaza and Franko seemed to think that the parade would have to be postponed. So as of my writing (midnight Israel time) the parade is postponed.
An opinion piece I wrote against the "Gay Pride Parade" appears in the Jerusalem Post today, Nov.8. It's not the parade route that is the problem; rather the parade's roots go back to Supreme and local Israeli court decisions in the past dozen years, all favoring homosexual activity and liasons. I point out that…
OURS IS not the first legal system to begin legalizing same-sex relationships. Already in antediluvian times people were drawing up contracts between men and men, and men and animals. With deep psychological insight the Midrash points out that God did not regret his Creation even when, in the era of Noah, homosexuality and bestiality took place. He did not bring the Flood upon the world because homosexual couples conducted parades. Rather, the last straw was when they drew up contracts conferring the veneer of normality on aberrant behavior.

The Midrash rabba observes: "The generation of the Flood was not blotted out from the world until they wrote marriage deeds for males and males, and males and beasts, thus fully legalizing such practices."
In my Jerusalem Post article I quote Rav Aharon Feldman's essay from March 24,1998 which is on the internet in the "Jerusalem letter" as "A letter to a homosexual baal teshuva."
How does Judaism look at the reason for someone having been born or turned into a homosexual? Life is meant to be a set of challenges by which we continuously grow spiritually. Any physical defect curtails the enjoyment of life, but, on the other hand, meeting the challenge inherent in such a defect can be the greatest source of joy and accomplishment. Challenges are what life is all about, and homosexuality is one of these challenges.
Two years later R. Aharon Feldman wrote an additional clarification and letter.
A different viewpoint is presented by
R David Gottlieb on deconstructing the myths about homosexual behavior.
A few days ago, Ellen Horowitz wrote an op ed essay that appeared in the Jerusalem Post, "When Tolerance if Tyranny,"
This isn't about minority rights or freedoms of expression and assembly. It is about the deliberate trampling of the religious and moral sensitivities of the people of Jerusalem, and of those who hold that physical intimacy and sexual expression should be sacred and private. In addition, some of us who are spiritually sensitive are concerned that a nation which fails to secure its internal and personal boundaries will have little chance of defending its external borders.
The problem of political correctness (including promotion of alternate lifestyles) and its dangers is pervasive in Israel, America and elsewhere. Recently, a book was published by a University M.D. detailing this and titled UNPROTECTED
A Campus Psychiatrist Reveals How Political Correctness in Her Profession Endangers Every Student
Back to the High Court of Justice (Bagatz) session this evening: they heard several appeals that had been filed against the police for going ahead with the parade and creating a danger. Rav Simha Kook spoke first about Jerusalem, the center of our people and of the world, and about the generation of Noah and its unacceptable behavior. MK and Minister Eli Yishai of Shas spoke movingly. Yehuda Meshi Zahav, Baruch Marzel, and BenGvir had filed appeals of their own, and the judges Dorit Beinisch, Ayala Procaccia, and Eliezer Rivlin gave them each generous amounts of time in which to present their cases. The Court room was full; half were young people from the homosexual and lesbian "Jerusalem Open House", and half were religious and haredi people.
At the end I did keriya, with a tear in my eye and a tear in my collar over the sad situation where the judges of the state of Israel have sunk to this nadir.