Pre-Hoshana Rabba Apologies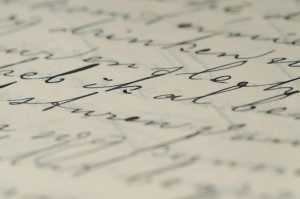 Before the gates and books are closed on Hoshana Rabba, I would like to make the following amends.
1) Apologies to Rahel Jaskow . Yaakov Menken and others were unfairly harsh with Rahel Jaskow in the discussion below on Beinisch: the bane of the Supreme Court? . My primary focus in my posting was on the Supreme Court and Justice Beinisch. I think the Court used Women of the Wall to promote the Court's activist agenda. The WOW were a pawn in a struggle between the judicial and legislative branches. That stuggle was my primary interest – I too didn't care that much per se about WOW but rather felt that the Court should not be interfering with religious matters. Rahel Jaskow is one of the most sincerely spiritual people I know. She has a beautiful voice (I bought her CD Day of Rest) and Rahel wants to use her voice to worship Hashem. Although I think the Wall is not the venue for this, I realize that she and many of the women in WOW got caught in the aforementioned power struggle. It is the Court I wanted to criticize, not specifically WOW.
2) Apologies to Dorit Beinisch . My original post was critical of Justice Beinisch and her using WOW to promote her own position which seems to be adversarial vis-a-vis Orthodox authority, and supportive of feminist positions. I was happily surprised to read that having assumed her responsibilities as Supreme Court President, she is modifying her outlook. Specifically, I read the following description of Yom Kippur services at the Jerusalem [Orthodox] Great Synagogue in a Jerusalem Post column by Greer Fay Cashman:
But the surprise dignitary was Supreme Court President Dorit Beinisch, who as far as any of the powers-that-be could tell, had not previously attended High Holy Day Services at the Great Synagogue. Asher Schapiro, the chairman of the congregation, was seated alongside Yehezkel Beinisch, the husband of the president of the Supreme Court, who is well-known for his love of music. Schapiro asked Beinisch if they were there to hear Cantor Naftali Hershtik and the choir. The reply was in the negative. The reason for their presence was that Dorit Beinisch considered it her duty as president of the Supreme Court to make an appearance on the Day of Judgment in the Great Synagogue of the capital of Israel. [emphasis mine, SLS]