A Tale of Two Synagogues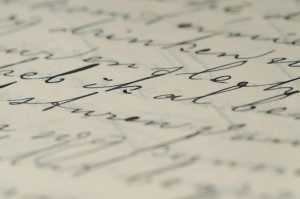 While the byline may be mine, both the title and much of the content herein were contributed by Rabbi Dovid Katz, of Beth Abraham Congregation here in Baltimore. His drasha this morning related to two recent posts here — mine on Synagogue 3000 and their misguided efforts to use "mega-church style prayer experiences… to invigorate synagogue life," and Rabbi Adlerstein's on "shteibelization."
Tonight's post concerns Baltimore history, and the splitting of one of its oldest and most revered Orthodox synagogues. The split-off became even a larger synagogue… and yet recently announced that it is closing its doors.
In the late 1930's, Baltimore's Shearith Israel Congregation had something of an identity crisis. While the majority of the neighborhood and shul membership worked on Saturdays, an unwritten bylaw insisted that you had to be Sabbath observant in order to be a voting member. So they had barely a minyan of voting members in a congregation of over 100 families. And to make matters worse, the traditionalists in this German Orthodox shul had just hired a new, young Rabbi from the alter heim, the Old Country. They were importing a German Rabbi who couldn't even speak English (at least, to the best of my knowledge), to deal with a young membership that wanted to work on Shabbos and have a voice in the congregation.
The new Rabbi expressed his strong objections to allowing the non-observant a say in the direction of the synagogue. He said it would lead to no good, even comparing Sabbath observance to the sheep's blood smeared on Jewish doorposts on the night of the Plague of the First Born: "… and I will see the blood and pass over you, and there will not be among you a plague to destroy you, when I strike in the land of Egypt" [Ex. 12:13]. Standing firm, he said, would protect the congregation. Late in 1937, the vote was held, and the decision made to retain the existing policy.
What fools the Rabbi and his few followers seemed, even decades later. The majority of the congregants parted amicably, starting a new Orthodox synagogue that was far more tolerant, more welcoming to non-observant members and officers. They started by renting a building a few blocks away in April of 1938, which they purchased in 1945. By 1953, they had built their own, modern building, which — at least after remodeling in the mid-1960s — featured a far larger sanctuary than that provided by the shul they left behind. That observant congregation struggled onward all the while, rebuilding slowly, even after their Rabbi departed twenty years later to join a larger community in New York.
Fast forward to 2007. The new, modern, break-off synagogue is closing its doors. In a recent vote, the congregants chose which of two other Modern Orthodox synagogues they would join — neither of which is in easy walking distance for anyone, much less the aged remaining members. In the words of a 76-year-old congregant, "the place is dying." This, in the middle of a thriving Orthodox community! What went wrong? With the Jewish population in Northwest Baltimore growing by the week, how could a local synagogue be folding? Something obviously overstepped the bounds of what was desirable in an Orthodox shul — as the German Rabbi predicted 70 years earlier.
Given my own knowledge of (and membership in) Shearith Israel, I would add a footnote to Rabbi Katz's material. Shearith Israel faced another turning point in the mid-1980s. It was dwindling as well, because the yeshiva-educated children of even the historically German Jewish families were no longer as attuned to the traditional Nusach Ashkenaz, the German style of prayer, with its many piyyutim (extra poetic readings) and other components of the service. At that time, the congregation's leaders sought the guidance of Rav Sholmo Zalman Auerbach, zt"l, one of the outstanding Torah leaders at that time. [While I have not verified this, I imagine that his last name being that of a Bavarian city was relevant to their choice. UPDATE: I have been told that while under Rav Auerbach's direction, Yeshivas Kol Torah in Jerusalem changed from Ashkenaz to Lithuanian Nusach, and this may be the reason Shearith Israel turned to him.] Under his careful guidance, the synagogue crafted a set of changes to their Nusach to conform more closely to the Lithuanian yeshiva model while retaining its many ties to the German heritage. Today, Shearith Israel is a blossoming congregation, whose Rabbi is revered throughout Baltimore (and beyond) for his broad Halachic knowledge and sage advice.
The young Rabbi hired by Shearith Israel in 1936 was Rabbi Shimon Schwab, zt"l. In 1958, he moved to Washington Heights to become part of the Rabbinic leadership of the largest German Jewish community in the United States. He succeeded Rabbi Joseph Breuer, zt"l, as leader of that community, which Rabbi Schwab led until his death in 1993. By then, he was acknowledged as one of America's outstanding Torah scholars.
So there are changes, and there are changes. Both were aimed at welcoming new families and new voices. But one was designed to tolerate abandonment of Torah priorities, while the other had just the opposite goal. One led to a slow and permanent decline — the other, onward and upward.