Meshi-Zahav: From Outcast to Hero?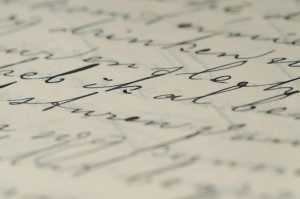 When I lived in Israel, Yehuda Meshi-Zahav was often in the news — and never on the "right" side of the editorials. He was quoted as a spokesman for "ultra-Orthodox" demonstrators, protesting this or that government abuse of religious sensitivities and/or the religious in general.
This was at a time when the press had little patience for his views. I remember one evening when (as I saw personally) police violently assaulted innocent spectators of a demonstration. The next morning's Jerusalem Post even carried a photograph of a yeshiva bochur with blood trickling down his face — he had, according to observers, come out only to call his younger brother indoors, but was set upon. That he was a victim of police brutality, though, appeared nowhere in the accompanying article. Rather, police were quoted as saying that they had acted with "maximal restraint", and neither the writer nor any quoted source questioned this excerpt from Orwell. It was not a good time to be an Orthodox spokesman… but Meshi-Zahav took the challenge.
My, but how times have changed.
In 1989, Meshi-Zahav co-founded ZAKA, an all-volunteer organization of men trained to rescue victims of terrorism and collect body parts and blood for proper burial. Again and again they were photographed in the midst of horrific scenes in the aftermath of suicide bombings, offering solace to those who survived and chesed shel emes, true kindness, to those who had not. Whether or not the victims were observant or Jewish made no difference, and Zaka even went to the hardest-hit areas after last summer's disastrous Tsunami, where their dedication was so well-regarded that they were called "the team that sleeps with the dead."
Today Meshi-Zahav is respected even more than he was once pilloried. How do we know? Because he is one of the select individuals invited to join Ariel Sharon's nascent Kadimah political party — reflecting the belief of Sharon's strategists that Meshi-Zahav will bring not only respect, but votes.
These are not likely to be charedi votes, either. In response to my earlier entry on the elections, 'MMBBHK' commented that "the post takes it for granted that the Torah-observant should vote UTJ." That's not quite correct; I (and the UTJ strategists) take it for granted that the charedi community will vote UTJ. Meshi-Zahav is unlikely to draw many votes from Bnei Brak or Kiryat Mattersdorf. Rather, he has become a symbol of self-sacrifice and integrity (even though Zaka is apparently now in receivership).
With all of that said, the most interesting element of this story may be not how others view Meshi-Zahav, but how he views himself. His family comes from Me'ah Sheaim, one of Jerusalem's oldest (and least Zionistic) neighborhoods. Yet recently, on Israel's 55th Independence Day, Meshi-Zahav was given the honor of lighting a beacon on Mount Herzl — and he accepted, to the consternation of many in his family. He now, according to the Jerusalem Post, feels it important that he "be involved" in Israeli society, but he hasn't yet decided whether to accept Kadimah's invitation.